Outdoor Recreation & Leisure
Outdoor recreation was a big part of life on country estates, and all three of Brucemore's families enjoyed taking leisurely strolls along the property.
One of Irene Douglas' favorite areas of the estate was the woodland located near the pond. She would take long walks here among the trees gathering wildflowers. In the 1920s, she built a gazebo in the area to offer a place to rest, picnic, and take in the breathtaking views of the property.
A Drastic Difference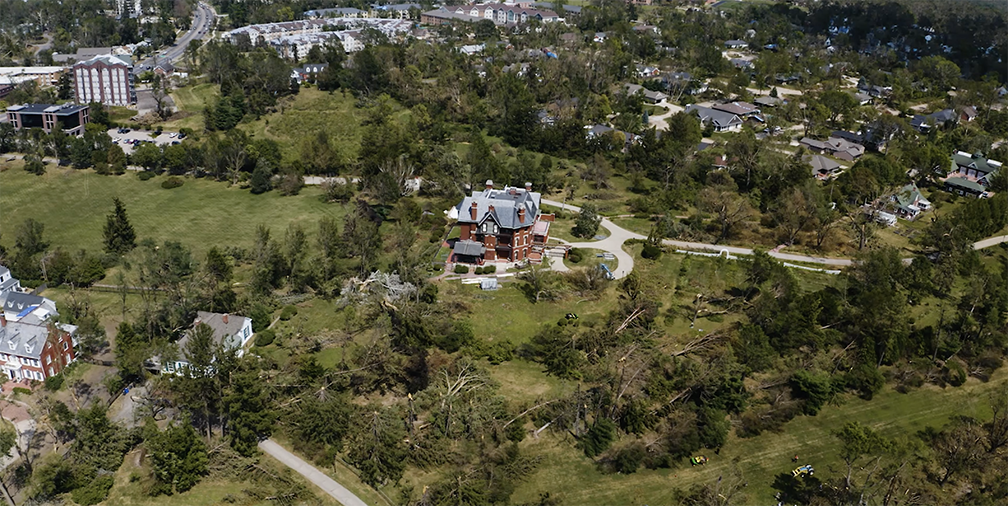 An aerial view of the Brucemore estate shows the extent of the 2020 derecho storm's damage. Across the entire 26-acre estate, Brucemore lost an estimated 450 mature trees, representing 75% of the estate's canopy. While every part of the landscape was impacted, the woodland bore the brunt of the devastation.
It took just 45 minutes for a storm to destroy four generations of growth—but returning the landscape to a vision of the Douglas era will take decades. The wooded area is being restored as part of a multi-year master plan to recover from the derecho. This process involves growing hundreds of new trees and creating an environment that cultivates native Iowa species.
Look for the native plants that grow in the wooded area:
Preservation & Recovery Efforts

The woodland and frontage area along Linden Drive and Crescent Street were selected as the first areas to be restored in 2022 and 2023, since they will take the longest to grow and sustained the most noticeable damage. Several arborists and landscape experts were consulted throughout the process to help define the best approach.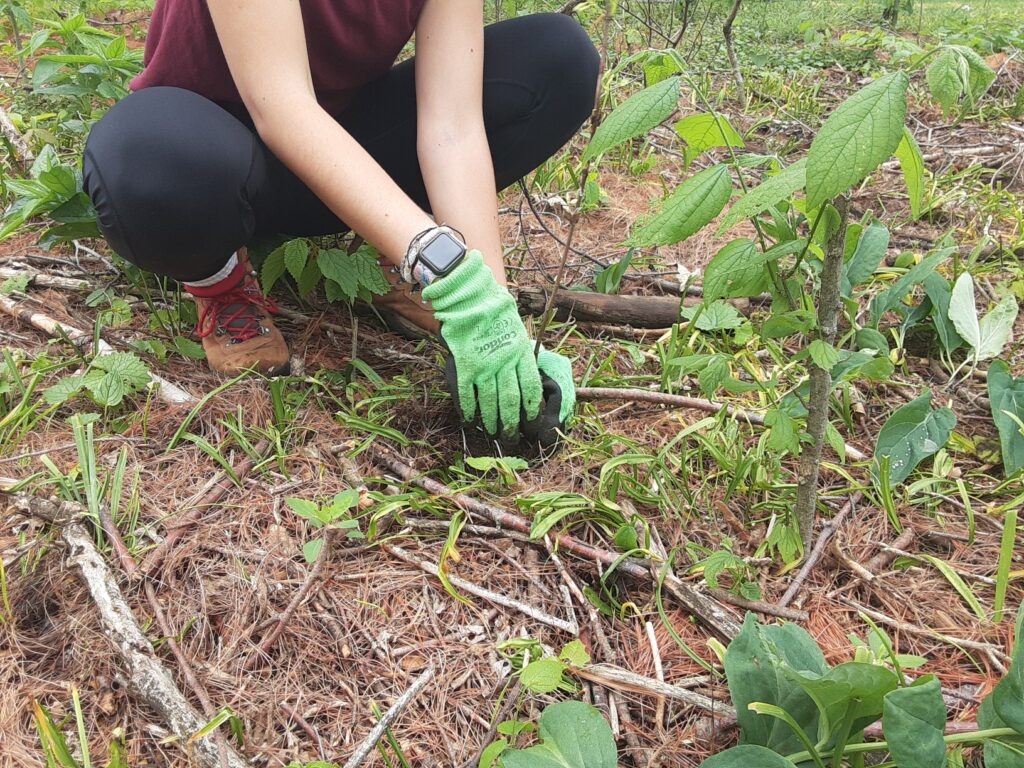 Over the course of several months, contractors worked to remove fallen trees and branches. Intact trees were inspected for damage, stumps were removed, and the ground plane was graded and reseeded. Over 200 native Iowa deciduous trees, 100 coniferous trees, 200 deciduous trees, and 100 understory trees were planted in the fall of 2022.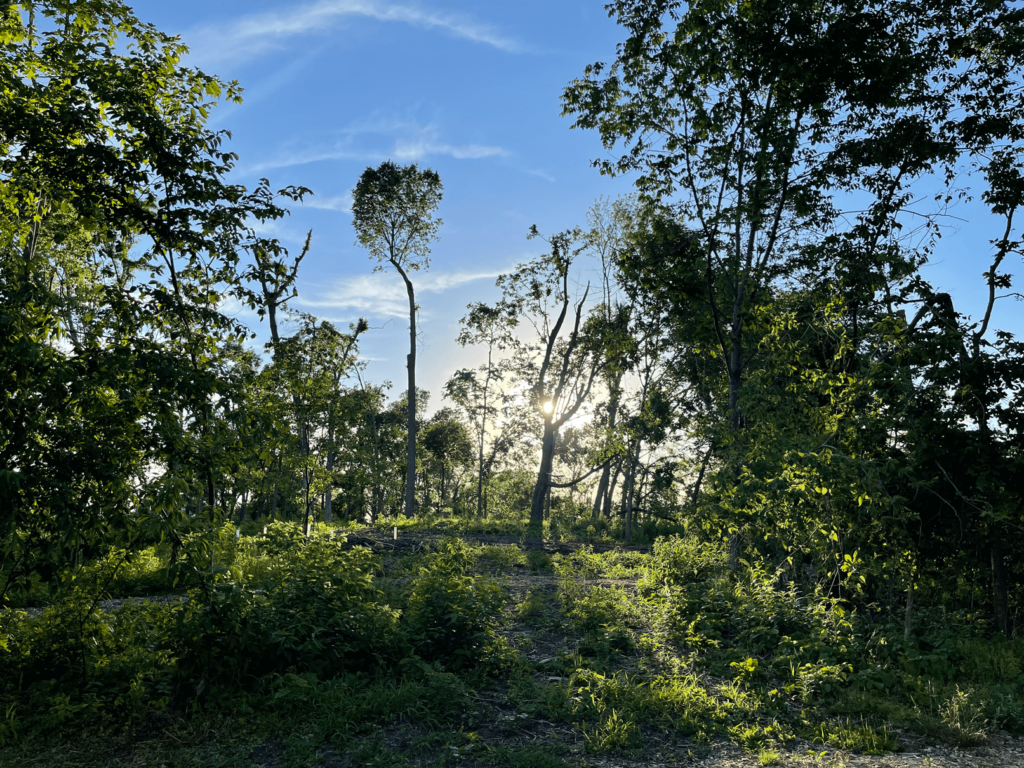 Maintenance efforts will aim to continue to prevent and eradicate invasive species and to encourage the growth of native plants.