Local Arts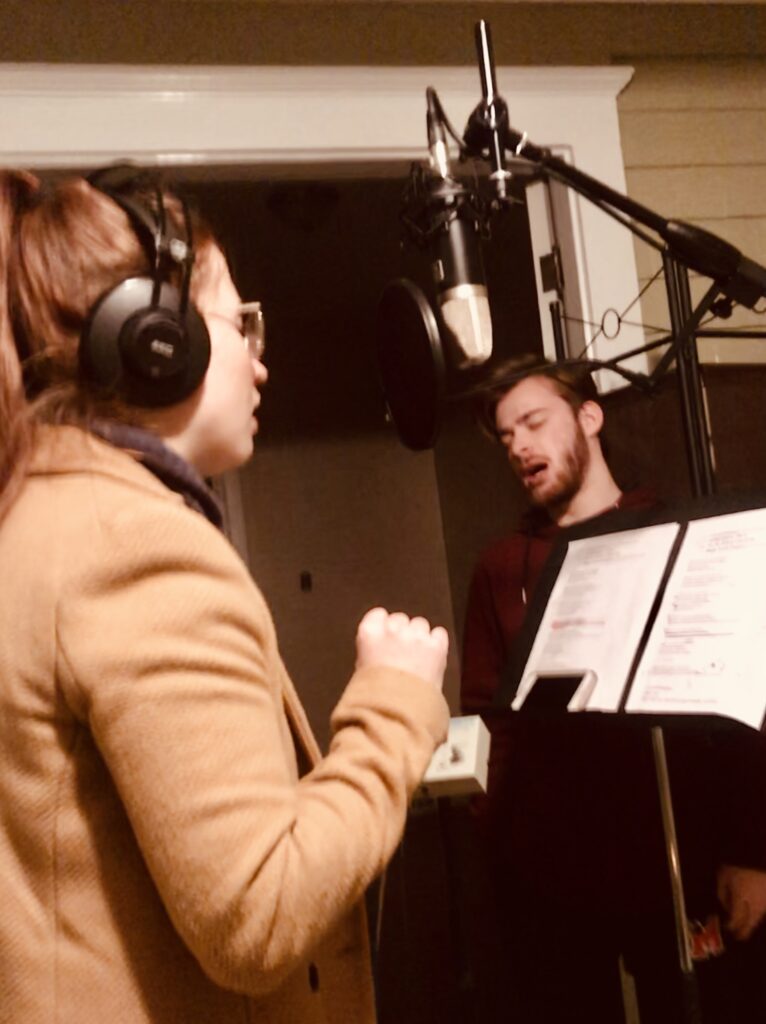 Supporting &
Celebrating
Local Arts
Launched in October 2019, the Artisan Studio was inspired by the families who lived at Brucemore and their strong tradition of supporting the arts in their community. A group of gifted artists are invited to write, develop, produce, record, and create original music under the guidance of Brucemore's Artisan in Residence, Gerard Estella. With the support of the GMix East team, the artists have an opportunity to grow professionally and artistically.
Learn more about these talented artists, their work in the Studio, and the inspiration for this program.
Are you an arts enthusiast? Join in Brucemore's vibrant music, theatre, and arts events! View the calendar.
The Studio

Led by Brucemore's Artisan in Residence, Gerard Estella, the Studio seeks to cultivate a talented group of local performers. Originally from New York City, Gerard considers himself lucky to have the pleasure of doing what he loves. Not only has Gerard worked with artists like Sting, Phil Collins, and Jo Dee Messina, he has also composed for film, TV, and stage. Since landing in Cedar Rapids, Gerard has partnered with Brucemore, participating in numerous performances of A Modern Salon, Cabaret in the Courtyard, Classics at Brucemore, and in a CD/coffee table book set, Uncommon Kings. He is a founding member of SPT Theatre, a partner at the marketing company North Forty, and the owner of GMix East, an artist development company.
The Inspiration

More than 100 years ago, Irene Douglas moved to Brucemore and began a tradition which continues today: supporting local art.

A dedicated philanthropist, Irene showed a commitment to the cultivation of art in its many forms. She filled her home with music and the arts, hosting concerts and theater, sponsoring events, and commissioning works of art—most of it from local artists. She lived at Brucemore from 1906-1936, and in the 1920s, she participated in the Cedar Rapids Art Association, a group which helped support artists like Marvin Cone and Grant Wood.

Since its transformation from a private residence into a historic site and community cultural hub in 1981, Brucemore has continued Irene's tradition of celebrating local arts and culture. Decades of unique cultural programs—including dozens of theatrical performances, concerts, art shows, and tours—represent her arts legacy.

In fall 2019, Brucemore embarked on a new journey with Artisan in Residence, Gerard Estella, to support arts through the Artisan Studio. The Studio allows Brucemore to continue to foster and cultivate local talent. A group of gifted artists who had previously performed at Brucemore were selected for this exclusive project. And so, Irene's inspiration and commitment to the arts is a legacy that continues today.
A Look Inside the Studio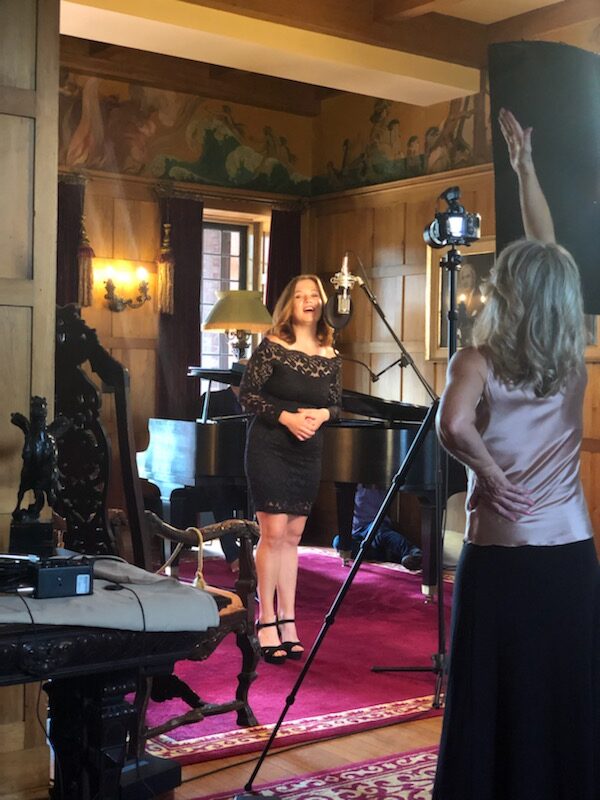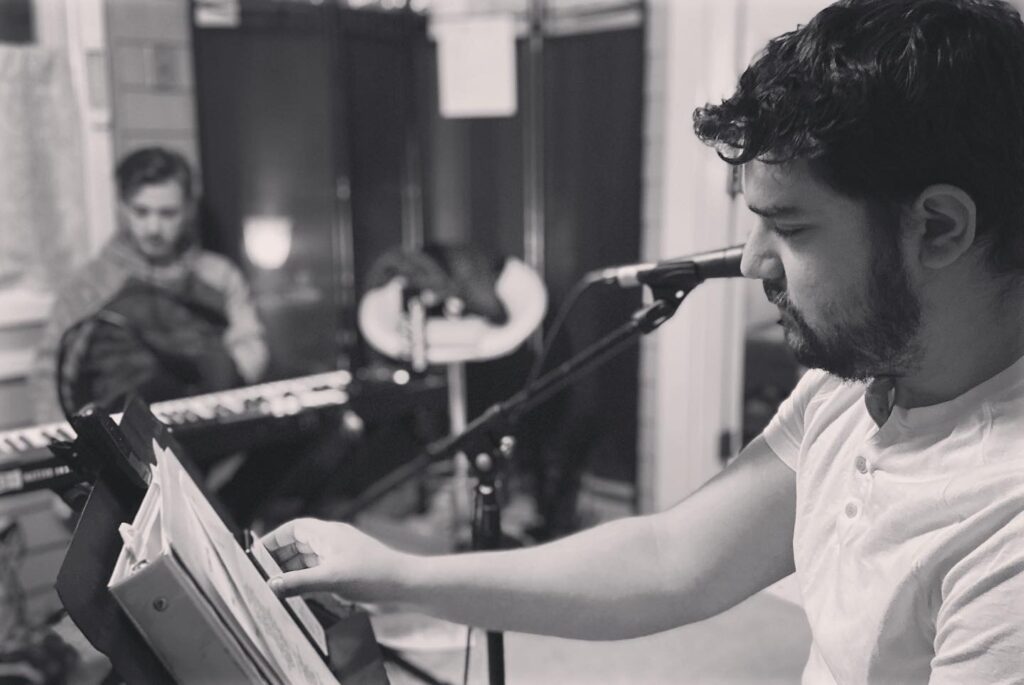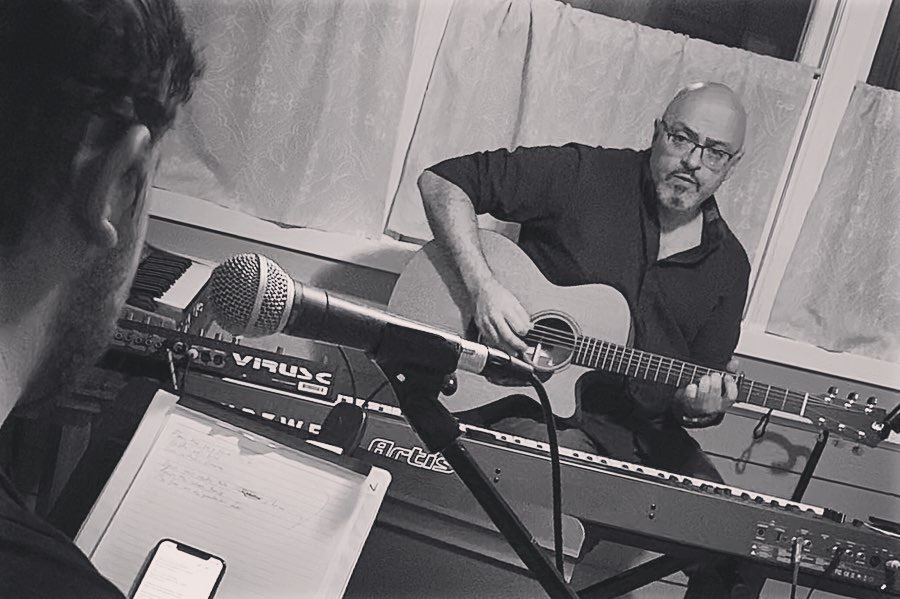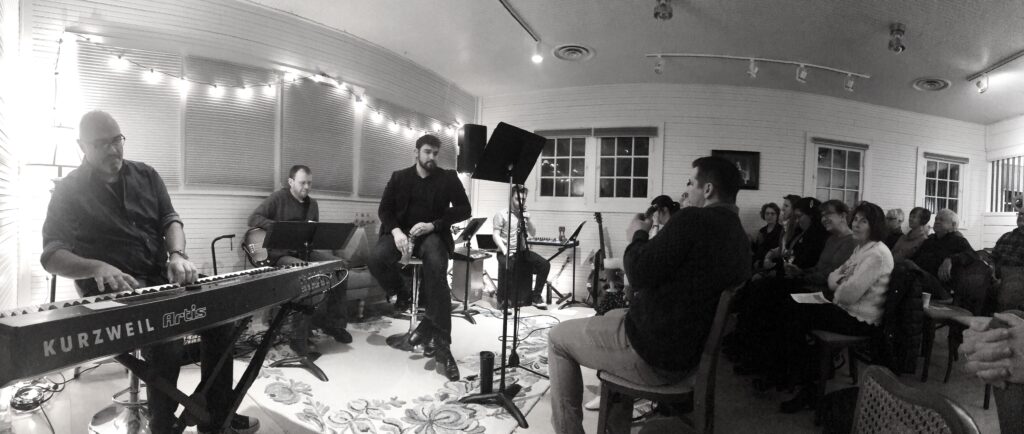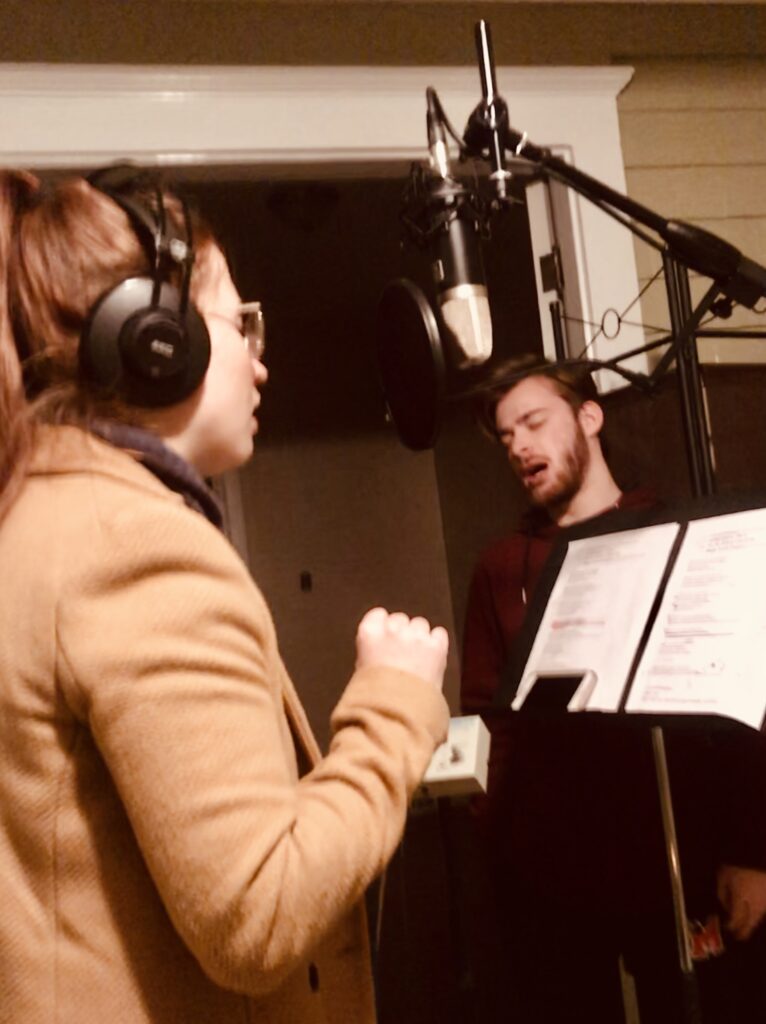 The Artists
Since 1981, Brucemore has created opportunities for local talent to perform in front of audiences, work backstage, and gain a variety of experiences. The Artisan Studio is dedicated to creating a vibrant community by providing local opportunities.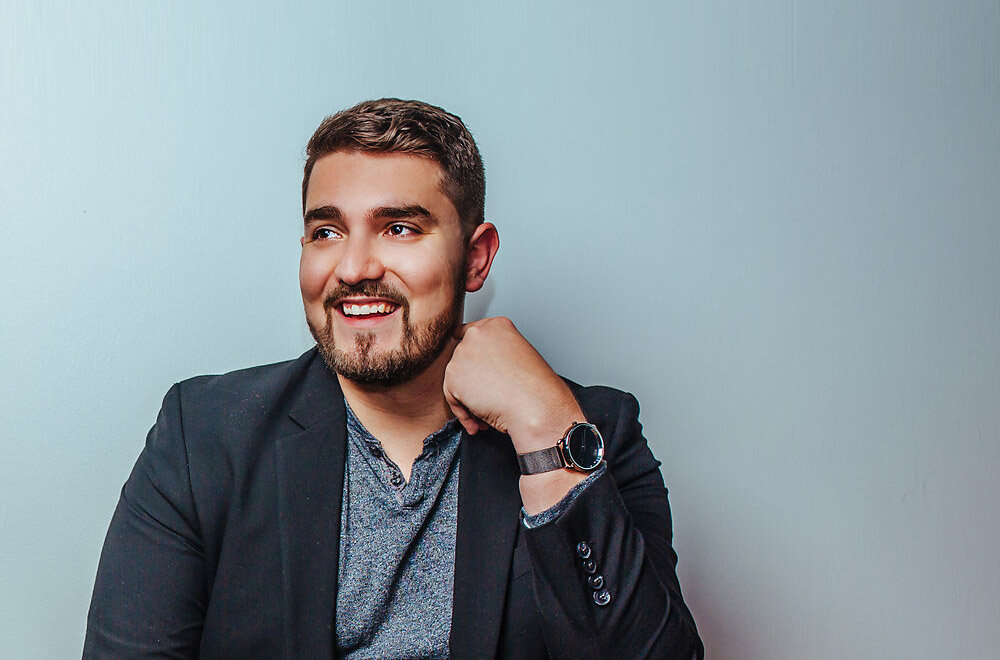 Logan Adam Schultz
Logan Adam Schultz is a singer/songwriter with the musicality of Elton John and the energy of Allen Stone, laying smooth pop vocals onto catchy, powerhouse songs with a soul/R&B groove. Born and raised in the space between the coasts, Logan is no stranger to performing in the Corridor. He has brought to life his own concerts and theatrical roles at NewBo City Market, CSPS Hall, The Paramount Theatre, and Theatre Cedar Rapids. Logan also had the honor of performing alongside stellar local artists in Cabaret in the Courtyard at Brucemore in 2018. His debut EP will be released soon, produced and recorded in partnership with the Artisan Studio at Brucemore and GMix East. A Midwest regional tour will follow.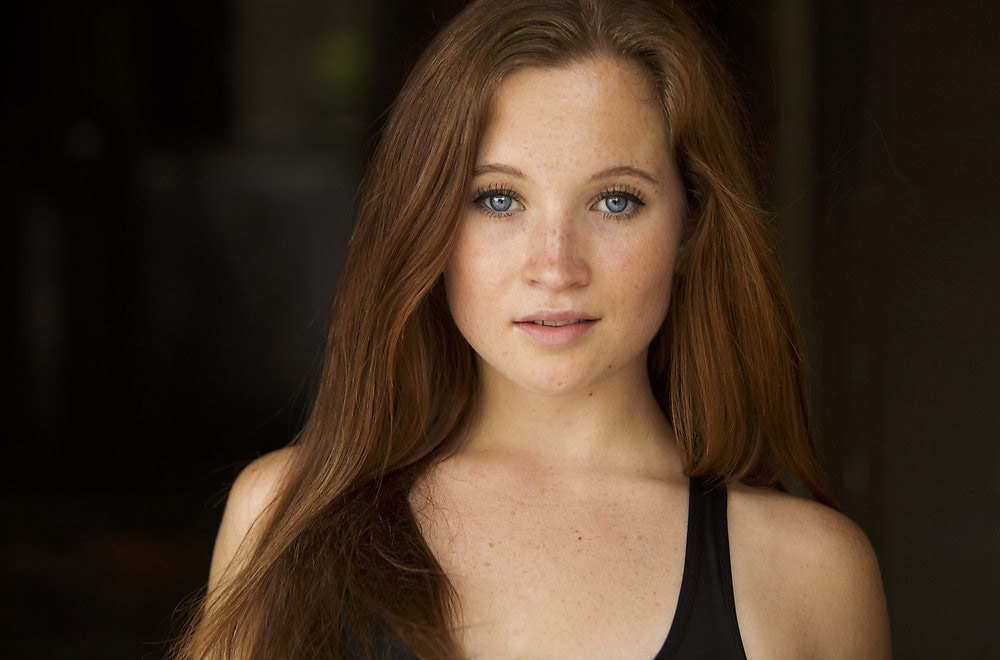 Erika Bailey
Erika Bailey has been involved in the Eastern Iowa music scene for the last few years, but the Artisan Studio offers a unique chance to hear her original work. As a 2020 graduate from the University of Northern Iowa, she has been cast in a variety of roles, but none as rewarding as songwriter. Through a mix of country, folk, Americana and a splash of 70s rock, she is ready to share her voice and her stories.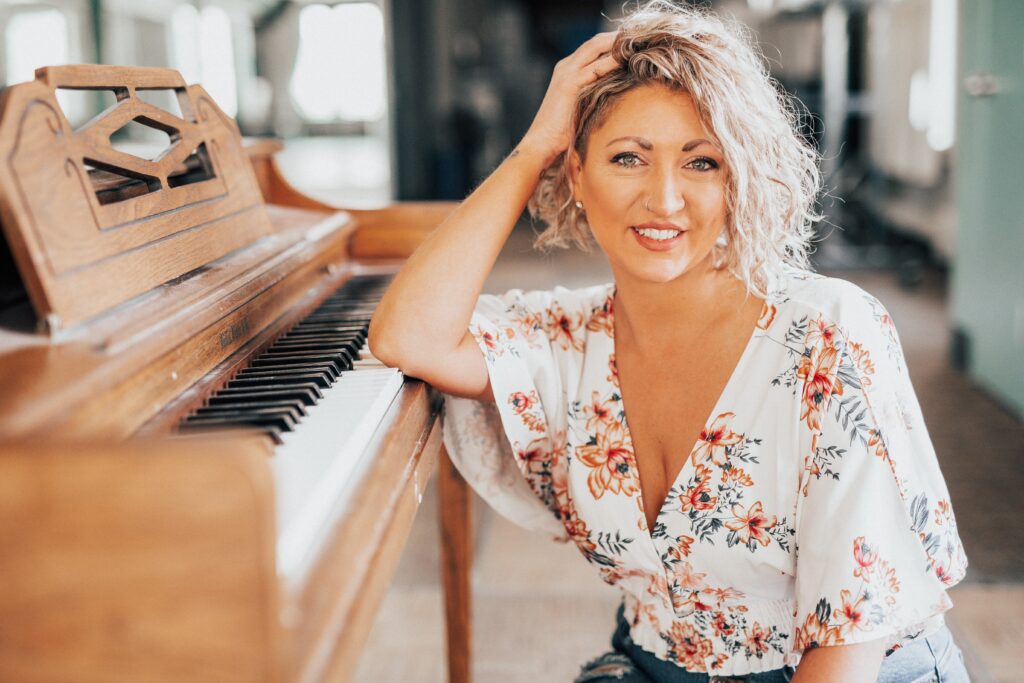 Anna C. Wilde
Anna C. Wilde is a musical artist from Cedar Rapids, Iowa. Her warm, soulful, and velvety voice emerged in her teens and has been honed throughout her experiences and career. She expresses her musical artistry through rock, blues, folk, & soul. Instinctively, she chooses to focus less the genre of a song and more on the heart and soul of the story it is telling.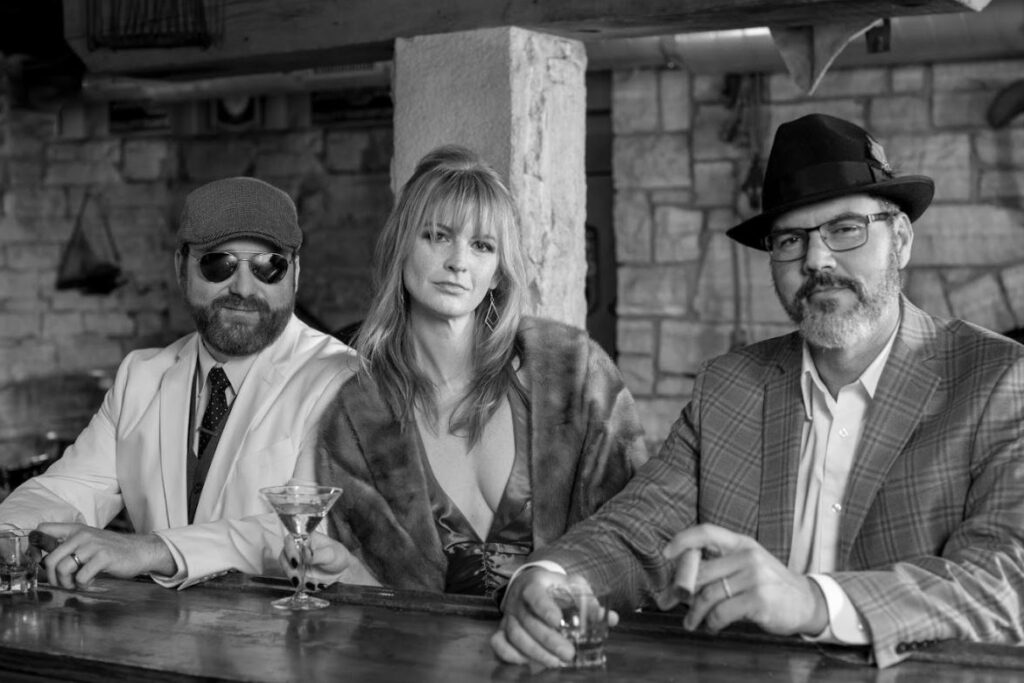 Vandello
A little bit early jazz, a little bit modern swing, and a whole lot of fun, this cheeky trio is influenced by artists like Squirrel Nut Zippers, Caro Emerald, and Postmodern Jukebox, but their fresh take on vintage sounds is completely their own. Their original tunes run the gamut from bouncy and boozy to "dark…but with a wink". Folks often enthusiastically ask the band after their first Vandello experience, "What the heck do you CALL that?" They call it Gypsy-Speakeasy. The Vandello trio includes Meghan Adam (lead vocals, cajon, percussion, kazoo), Jared Adam (Guitar, vocals, kazoo) and Darrick "Big D" Chadima" (upright bass, vocals).