History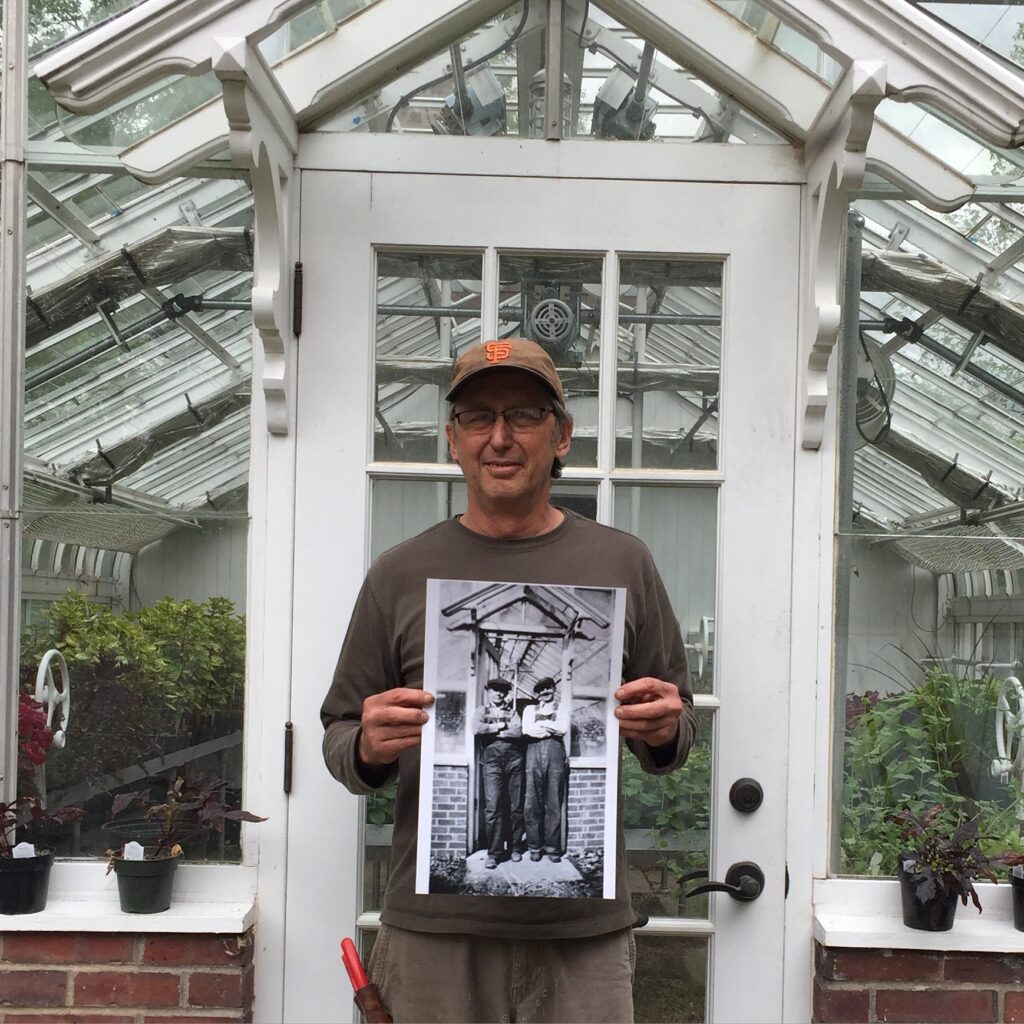 Preserving
and Sharing
History for All
Brucemore inspires community interaction with history, preservation, and the arts. The 1880s mansion, six other historic structures, 26-acres of gardens and grounds, and tens of thousands of objects and archival documents serve as an irreplaceable foundation representing more than 130 years of history. Since 1981, more than one million people have visited the carefully preserved estate for community, cultural, and heritage programs.
Our vision is twofold:
To expand the legacy of Brucemore's families in making Iowa a better place to live, work, and visit.
To model a balance of best practices in preservation and innovative use.
Are you passionate about history, preservation, or the arts? Get involved in supporting our mission and vision.
Brucemore Staff
Organizational Leadership

David Janssen, Chief Executive Officer
Tara Richards, Chief Operating Officer

Katie Benedix, Director of Business and Development
Operational Management

Aaron Brewer, Historic Landscape Manager
Jerry Campbell, Tour and Visitor Services Manager
Megan Clevenger, Program and Outreach Manager
Ashley Courtney, Office Administrator
David Morton, Curator of Landscape
Jessica Peel-Austin, Curator of Museum Collections
Rachel Potthoff, Preservation Project Manager

Blais Richards, Site Maintenance Specialist
Operational Support

Jennifer Beall, Visitor Services Assistant
Scott Humeston, Seasonal Garden and Landscape Assistant
Kira Little Sky, Seasonal Garden and Landscape Assistant
Allie Mersch, Visitor Services Assistant
Board of Trustees
The National Trust for Historic Preservation, a non-profit organization based out of Washington D.C., owns the Brucemore buildings and landscape. The operation, which oversees care of the estate and programming efforts, are developed by Brucemore, Inc., a non-profit run by a local Board of Trustees.
2022 Board Officers

Brian Fagan, President
Doug Neumann, Vice President
Kathy Hall, Secretary
Kimberly Hillyard, Treasurer
2022 Board Members

Brian Bergstrom

Kevin Bruns
Ryan Buresh
Robert Cataldo
Lisha Coffey
Suzy DeWolf
Mark Mathis III
Dr. Jennifer Murphy
Kim Schmidt
Doug Steinmetz
Daniel Thies
Jobs & Internships
Brucemore's team views history as a collection of diverse experiences and cultures that provides a better understanding of who we are today. We are committed to preserving this unique estate for future generations, and we embrace collaboration, integrity, and other core values in order to achieve the highest professional standards.
Brucemore currently does not have any job openings. If you're interested in volunteer opportunities, please contact us.
Brucemore is an Equal Opportunity Employer (EOE) and does not discriminate on the basis of race, color, religion, national origin, sex, age, sexual orientation, veteran status, or disability.
Internship Spotlight
Brucemore provides internship opportunities in a variety of disciplines, from museum studies to event management. We are excited to showcase our interns and their learning experience with Brucemore!