History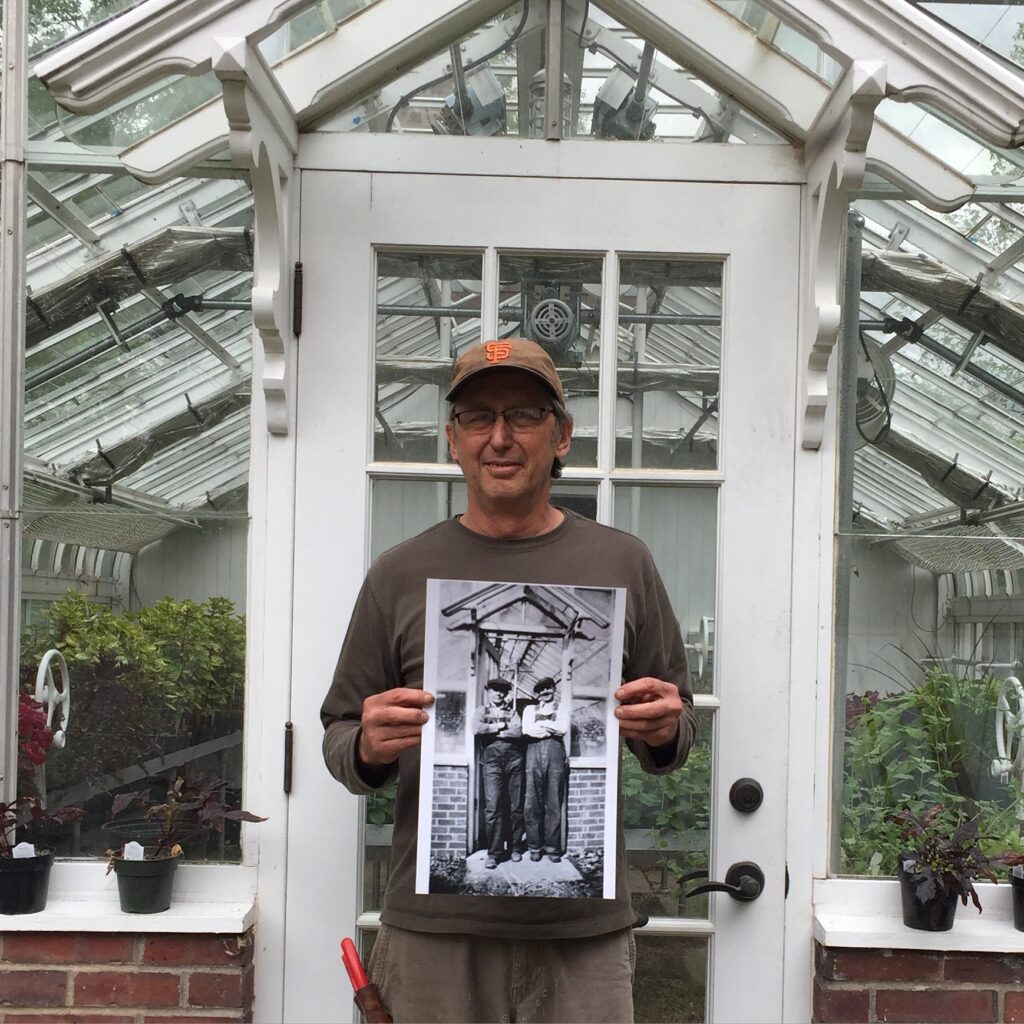 Preserving
and Sharing
History for All
Brucemore inspires community interaction with history, preservation, and the arts. The 1880s mansion, six other historic structures, 26-acres of gardens and grounds, and tens of thousands of objects and archival documents serve as an irreplaceable foundation representing more than 130 years of history. Since 1981, more than one million people have visited the carefully preserved estate for community, cultural, and heritage programs.
Our vision is twofold:
To expand the legacy of Brucemore's families in making Iowa a better place to live, work, and visit.
To model a balance of best practices in preservation and innovative use.
Are you passionate about history, preservation, or the arts? Get involved in supporting our mission and vision.
Brucemore Staff
Organizational Leadership

Tara Richards, Chief Operating Officer and Acting Director

Katie Benedix, Director of Business and Development

Rachel Potthoff, Facilities Manager
David Janssen, Chief Executive Officer (Strategic Sabbatical)
Operational Management

Jennifer Beall, Events and Communication Coordinator
Greg Billman, Landscape Manager
Megan Clevenger, Program and Outreach Manager
Ashley Courtney, Office Administrator
David Morton, Curator of Landscape
Jessica Peel-Austin, Curator of Museum Collections
Operational Support

Madison Eberle, Visitor Services Assistant
Glenna Houtz, Visitor Services Assistant
Scott Humeston, Seasonal Garden and Landscape Assistant
Kira Little Sky, Seasonal Garden and Landscape Assistant
Miki Miller, Bookkeeper
Phil Nickerson, Visitor Services Assistant
Buster Sullivan, Visitor Services Assistant
Becca Vasquez, Seasonal Garden and Landscape Assistant
Byanca Young, Visitor Services Assistant
Board of Trustees
The National Trust for Historic Preservation, a non-profit organization based out of Washington D.C., owns the Brucemore buildings and landscape. The operation, which oversees care of the estate and programming efforts, are developed by Brucemore, Inc., a non-profit run by a local Board of Trustees.
Board Officers

Doug Neumann, President

Lisha Coffey, Vice President
Kathy Hall, Secretary
Kimberly Hillyard, Treasurer
Board Members

Brian Bergstrom

Kevin Bruns
Ryan Buresh
Robert Cataldo

Brian Fagan, Past President

Shadia Igram
Mark Mathis III
Akwi Nji
Kim Schmidt
Dr. Jennifer Smith
Doug Steinmetz
Daniel Thies
Jobs & Internships
Brucemore is currently hiring!
Custodian (Part Time)

Brucemore is looking for a part-time Custodian to join the team for an average of 12-16 hours per week. This position has flexible scheduling options but must include some time outside of public tour hours. This role helps people enjoy the site by ensuring an appropriate level of cleanliness, orderliness, and safety for visitors, volunteers, and staff on a daily, weekly, monthly, and seasonal basis. This position helps minimize disruptions to the public tour schedule and plays an important role in every visit. The Custodian performs a wide range of general and specialized custodial tasks and housekeeping primarily on the interior of various visitor, staff, and mission serving buildings. Learn more.
Visitor Service Assistant (Part Time)

APPLICATION DEADLINE: Open until filled

REPORTS TO: Program and Outreach Manager

CLASSIFICATION:

WAGE RANGE: $11.00 per hour

SCHEDULE:

Start date to be scheduled October 1st
12 – 15 hour weekly commitment required; up to 28 hours available per week
Shifts occur Wednesdays through Saturdays 9am – 4:30pm and Sundays 11:30am-4:30 pm

Additional shifts may be available on occasion during evening tours or events

POSITION OVERVIEW:

As a Visitor Service Assistant, you will spend each shift welcoming guests and creating a lasting, positive impression at one of the most beautiful historic sites in Linn County and the only National Historic Site in Iowa.

You will work with a team of staff and volunteers who are dedicated to sharing stories about the history of the estate with visitors and tourists to help ensure it remains a vital part of the community for future generations. This is a great opportunity for someone looking to enter the museum industry, or to become more connected to the community.

DUTIES MAY INCLUDE BUT ARE NOT LIMITED TO:

Create a welcoming environment for all guests, including anyone passively using the grounds, taking a tour, attending an event, or inquiring over the phone or online, and be available to provide general information about Brucemore, including wayfinding on site, site history, special events and programming, membership and donations, and other amenities.
Provide exceptional guest service and ensure that other staff, volunteers, and vendors maintain our guest experience standards and other policies.
Mitigate distractions and safety concerns or alert appropriate staff as necessary.
Provide accurate cash handling skills and operation of the cloud-based point-of-sale system, including processing admissions, memberships, donations, merchandise sales, event/program fees, and other retail transactions.
Facilitate and deliver self-guided, guided, and special-themed tours of the mansion, grounds, outbuildings, and estate following procedures and interpretive goals established.
Record and tabulate attendance and demographic records.
Assist with mentoring and supervising volunteers in the content and delivery of the tour.
Open and close the gates and buildings for visitor operations and follow site security procedures.
Other duties as assigned.

EDUCATION, EXPERIENCE, AND OTHER REQUIREMENTS:

Must be at least 18 years of age and have a high school diploma or GED.
Previous customer service work experience preferred.
Ability to stand for long periods of time, climb stairs daily, walk on uneven ground, and occasionally lift and/or carry items up to 25 pounds unassisted.

TO APPLY:

Please submit a resume by mail or email to:

Brucemore

ATTN: VSA

2160 Linden Dr. SE

Cedar Rapids, IA 52403
Internship Spotlight
Brucemore provides internship opportunities in a variety of disciplines, from museum studies to event management. We are excited to showcase our interns and their learning experience with Brucemore!