Prairie Style Landscape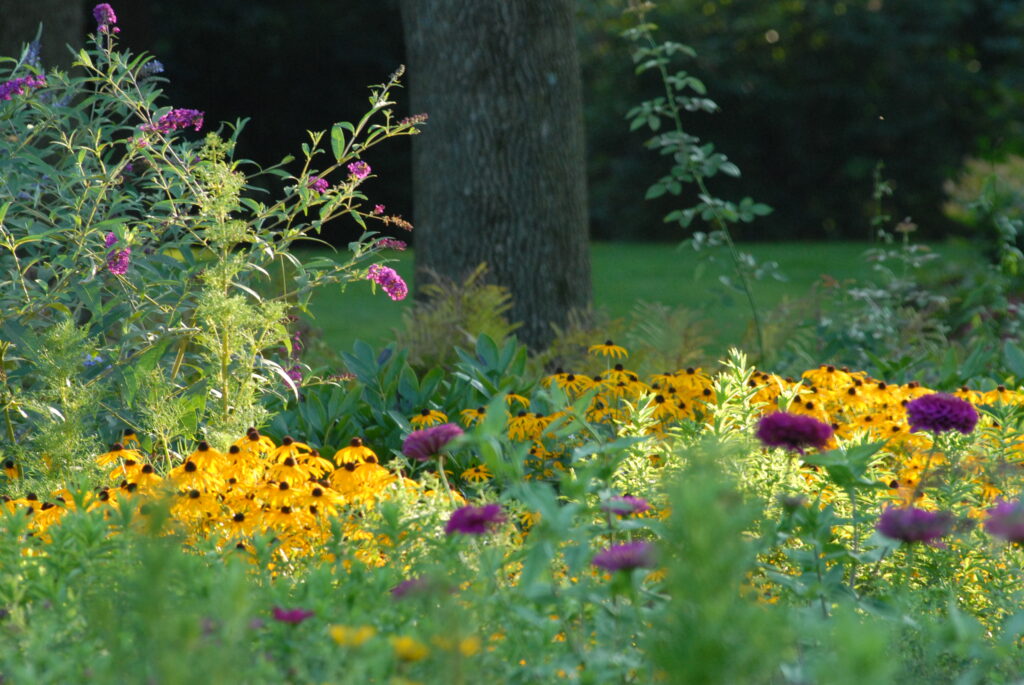 One of the Last Prairie Style Landscapes
In the early 20th century, Americans continued to value the idea of country life. This included a growing focus on leisure activities and self-sustainability. Embracing the Country Place Movement, the Douglases expanded the property from 10 to 33 acres to provide room for leisure activities and agriculture. They made several improvements to the landscape along with a design overseen by influential Prairie Style landscape gardener, Ossian Cole (O.C.) Simonds.
The early 20th century style drew its inspiration from the natural settings of the Midwest and influenced the work of several architects and landscape architects, such as Frank Lloyd Wright and Jens Jensen. This design was based on principles of conserving the natural features of the land, restoring local plantings, and reflecting the natural topography of the region, specifically the horizontal expanse of the prairie. Simonds' influence can be seen in the "front yard," the addition of wooded areas and a pond, several "outdoor rooms" and specialty gardens.
Today, the estate remains a rare example of a Prairie style landscape, a Simonds' design, and of a Country Estate.
A cultural landscape steeped in history requires extensive resources for on-going maintenance and care. Help us preserve this living landmark. Donate today.
Night Gardens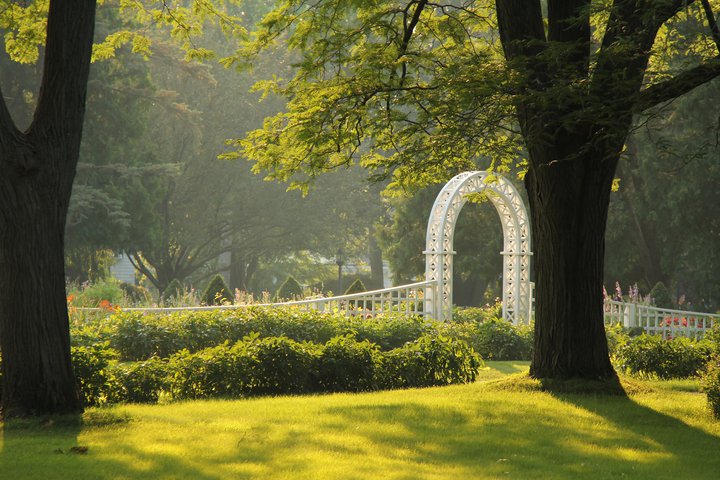 Specialty Gardens
The Brucemore estate features three gardens that reflect landscape architect O.C. Simonds' concept of "outdoor rooms" and specialty spaces. Designed in 1910 by Irene Douglas and Helen Agnes DuPuy, the Formal Garden features perennial beds with geometric borders. Located nearby, the Night Garden features light colored plantings to reflect the moonlight. The Cutting Garden, located in the Servants' part of the estate, allowed the Douglas family to grow vegetables and flowers to use on the estate or to give away. Today, the gardens transform seasonally to offer changing views.
Recovery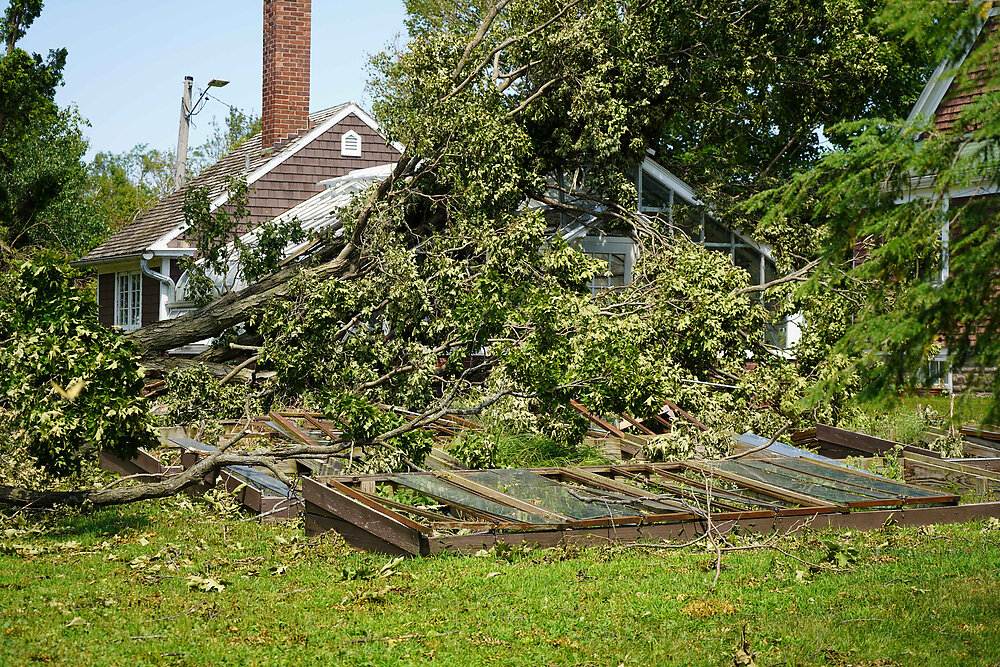 Storm Recovery
Unfortunately, a derecho storm swept through Cedar Rapids in 2020. It destroyed more than 70% of the mature tree canopy, including more than 50 century-old trees. The gardens will be cultivated as usual, however, many of the historical landscape features will have to be restored—a process that will take years. Learn more about the storm and the recovery and restoration process.
Gardens & Grounds