Small Scale Farming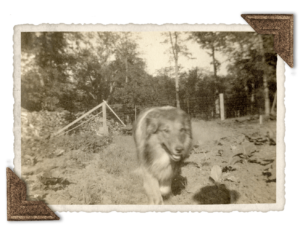 Sustainability and self-sufficiency were woven into everyday life on a country estate. Starting in 1906, Brucemore steadily expanded, creating a small-scale farming operation that eventually included a cutting garden, chicken coop, barn, beehives, alfalfa field, and orchard.
Following the economic turmoil of the Great Depression, large country estates became increasingly expensive to manage, and eventually fell out of fashion. During the Hall residency in the 1940s, parts of the property were sold, including some of the cutting garden.

Explore the Cutting Garden
The Douglases used the cutting garden to grow both vegetables and flowers for use throughout the estate. Irene Douglas and her daughters often donated excess produce to the community. They gave flower bouquets to friends, as well as patients at the local hospital.
Brucemore began a partnership with Feed Iowa First in 2020, using the historic garden to grow produce for area food pantries.
Out of Sight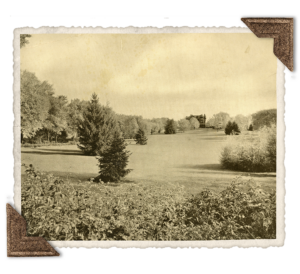 Brucemore's landscape and driveways were designed to create stunning vistas of the mansion and an illusion that the property expands as far as the eye can see. The mansion is situated at the back of the property to emphasize its vast, sweeping lawn while the working part of the estate (the greenhouse, cutting garden, and surrounding features) remains hidden from view.