A Storied History
During Brucemore's construction in the 1880s, a stately red oak tree that grew during the Civil War (1861-1865) was carefully preserved. The main drive was designed to curve around the large, graceful tree, highlighting one of the estate's most spectacular natural features. Unfortunately, the historic red oak fell during the 2020 derecho, which destroyed more than 70% of the tree canopy in under an hour.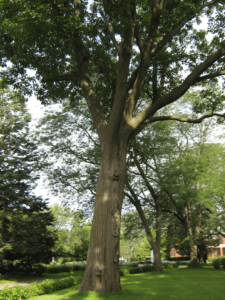 In memory of the red oak and all that was lost in the storm, Brucemore staff decided to leave the stump where it stands. The stump remains a reminder of its long and storied history, and symbolizes the hope and resilience of our community.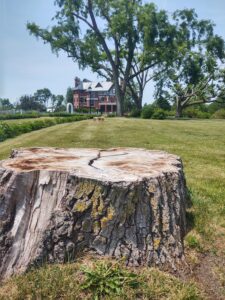 Sit on its surface or take a closer look at the tree rings as you trace your way back through its history.