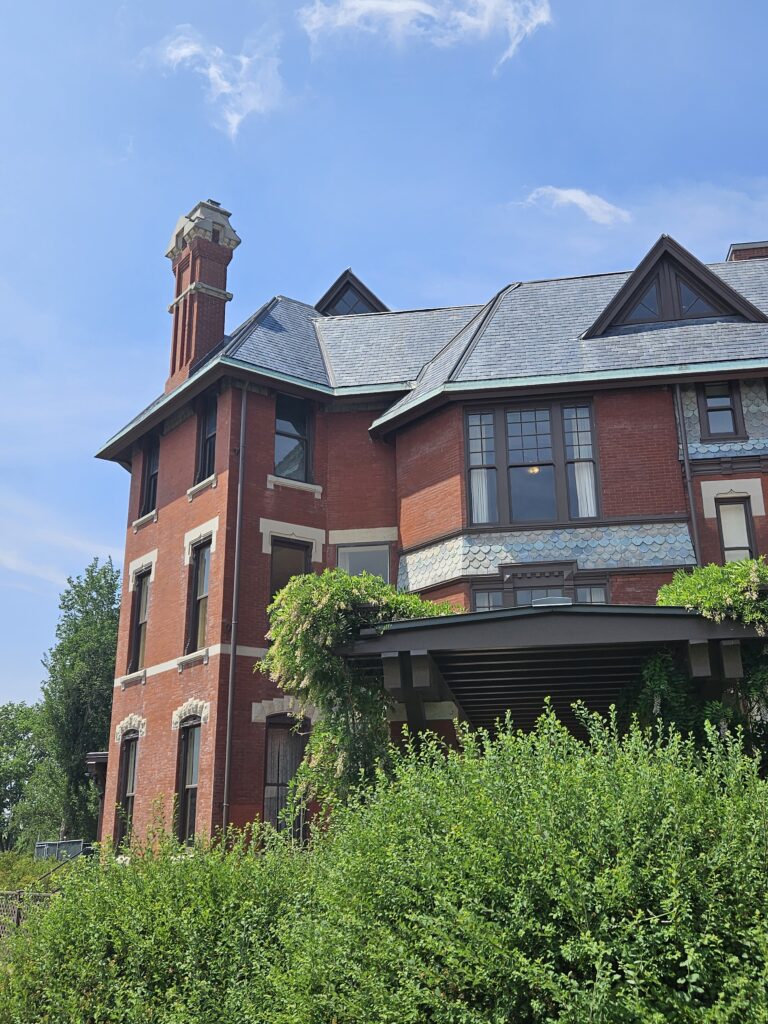 Much of the Manion roof has a steep slope covered in individual slate tile shingles. During the 2020 derecho, the wind ripped many of the shingles from the roof to be found later in various places across the estate, including several pieces in the adjacent formal gardens. Unfortunately, this loss destabilized the rest of the remaining slate across all elevations of the building.
In the immediate aftermath of the storm, damaged slate was removed from the Mansion and the remaining pieces were stabilized, however due to the nature of the slate individualized repair is not an option. As a result, the slate requires total removal and replacement. The majority of this work is happening in 2023. Guests can expect to see scaffolding around the entire structure as the work is completed.
This work is primarily funded by insurance.