Funding Supports Derecho and COVID Recovery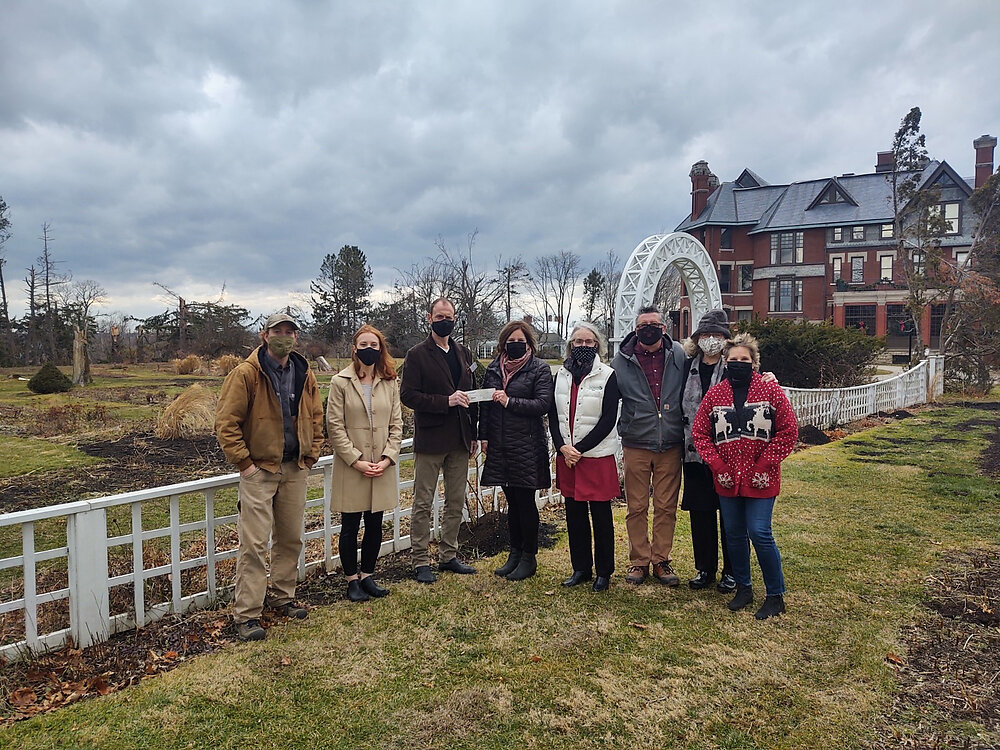 Using the 26-acre Brucemore estate for community programs, cultural events, and tours requires ongoing preservation of the landscape, buildings, and infrastructure. The worldwide pandemic has altered and canceled programs and revenue since March of 2020. The August 10 derecho damaged all buildings and over 70% of the landscape tree canopy. Brucemore recently received funding through two grants to help keep the organization moving forward despite these challenges.
In the days following the derecho, the Cedar Rapids Garden Club recognized that funding would be vital to the landscape restoration. Club members applied for a grant from the Garden Club of America on behalf of Brucemore. The $10,000 award was presented to staff on December 23, 2020 enabling planning to begin for restoration efforts in the new year. "The families at Brucemore were founders and members of this local Garden Club in the early to mid-20th century." says Executive Director David Janssen. "The continued involvement of the organization with Brucemore today is heartwarming." This story was featured by local news station KCRG-TV9 on December 8.
On December 2, 2020, Governor Kim Reynolds allocated $7 million of federal Coronavirus Aid, Relief and Economic Security (CARES) Act funding to the Iowa Department of Cultural Affairs for the purpose of providing economic relief to Iowa's arts and culture industry. The funding is administered by the Iowa Arts Council, on behalf of the Iowa Department of Cultural Affairs, through the Iowa Arts & Culture Emergency Relief Fund. Brucemore received a grant through this program to help offset required expenses of the organization and to support program planning for 2021.
"We are grateful to organizations like the Iowa Department of Cultural Affairs, the Greater Cedar Rapids Community Foundation, and the Cedar Rapids Garden Club for their support of Brucemore projects and programs in 2020," said Executive Director David Janssen.
A surge of donations from individuals and businesses has also been instrumental in supporting operational expenses throughout COVID and immediate derecho recovery efforts. Funding needs will increase through the spring as program and recovery planning continues. To donate, click here.