The International Paper Foundation has awarded a $4,000 grant to Brucemore to help the Landscape Restoration Project. This grant is just one example of International Paper's commitment to the company's signature causes, which include education, hunger, health and wellness, disaster relief and initiatives that improve our planet. The company is committed to addressing critical community needs where employees live and work.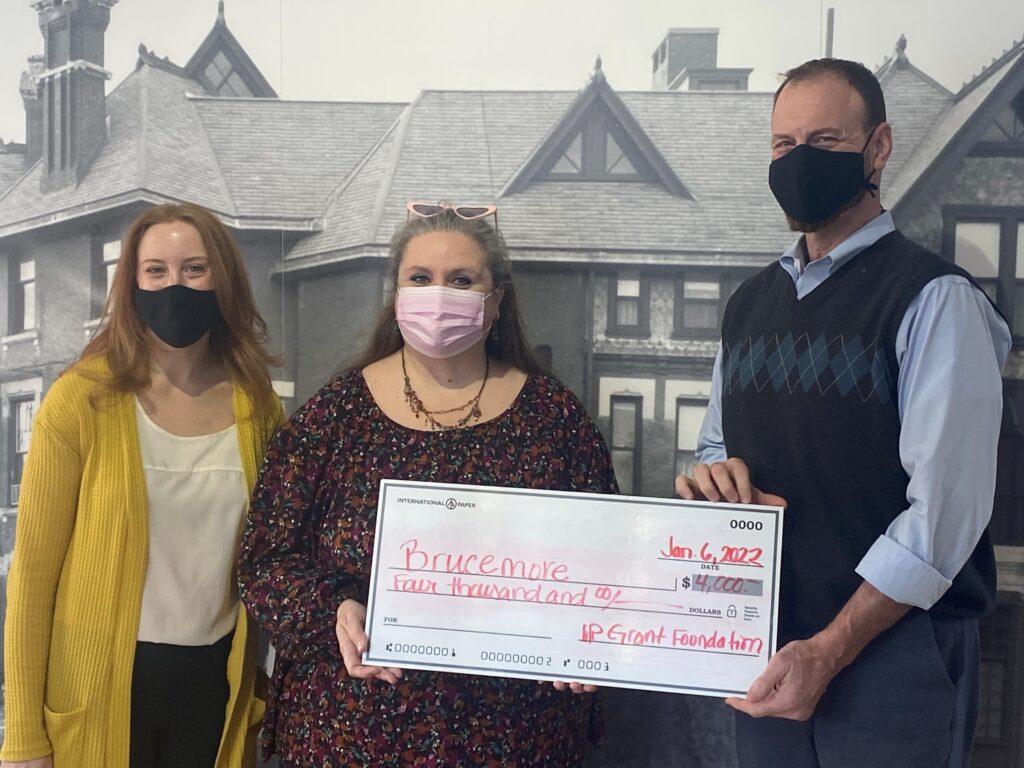 This funding will help Brucemore with recovery efforts to the historic 26-acre landscape resulting from the 2020 derecho, which destroyed over 70% of the tree canopy, including more than 450 trees. Planning is underway for a multi-year restoration project that retains the historic character-defining landscape features beloved by the community while also allowing for continued use by the public through award-winning programs and events.
"The responsibility to preserve this estate offers an opportunity to restore it in a way that enhances the impact it makes in our lives," said Brucemore's Executive Director David Janssen. "Support like this grant from International Paper will be instrumental in allowing us to ensure the estate remains an inspiration and benefit to the community."
"At International Paper, we believe our company cannot succeed if our communities do not succeed," said Megan Shook, communications specialist, Cedar River Mill. "We are proud to support Brucemore as they continue to rebuild and recover from the derecho in August 2020."
About International Paper
International Paper (NYSE: IP) is a leading global producer of renewable fiber-based packaging and pulp products with manufacturing operations in North America, Latin America, North Africa and Europe. We produce packaging products that protect and promote goods, and enable worldwide commerce, and pulp for diapers, tissue and other personal hygiene products that promote health and wellness. We are headquartered in Memphis, Tenn. and employ approximately 38,000 colleagues. Net sales for 2020 were $21 billion*. In Russia, the Company has a 50/50 joint venture, Ilim Group, the country's largest integrated manufacturer of pulp and paper and its largest foreign-domestic alliance in the forestry products sector. For more information about International Paper, our products and global citizenship efforts, click here.
*Inclusive of our former pulp and paper mill in Kwidzyn, Poland, which was sold on August 6, 2021, and our former global papers business, which became a standalone, publicly traded company on October 1, 2021.