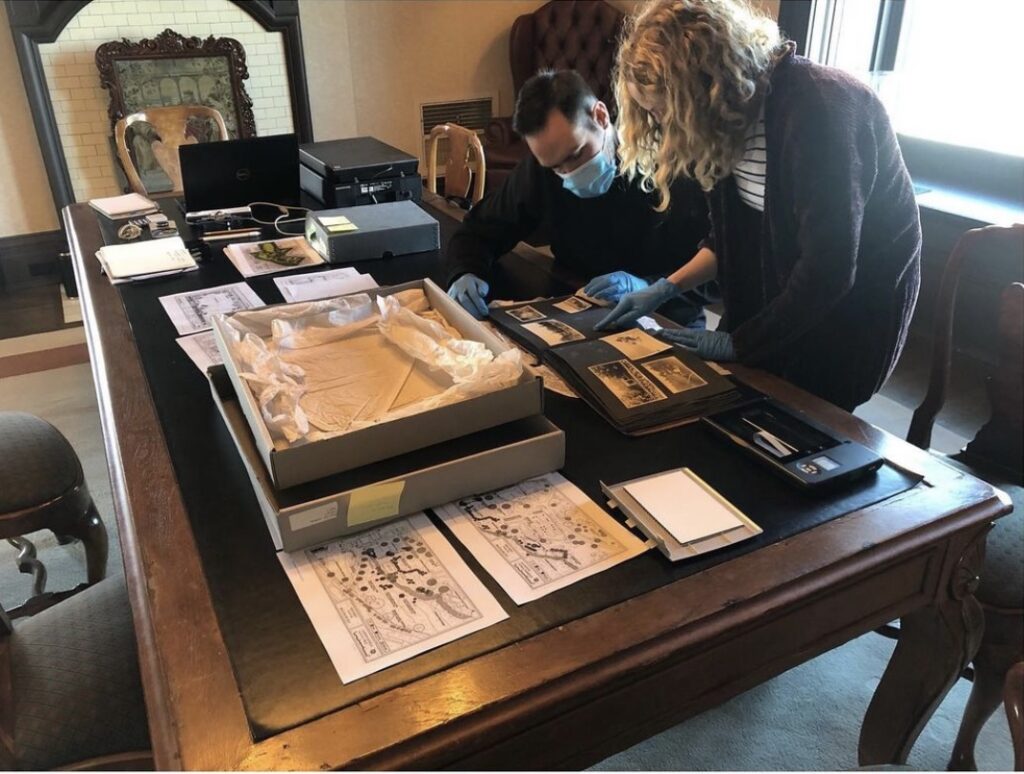 On August 10, 2020, a powerful windstorm known as a derecho swept across the Midwest, causing massive devastation along its path. The derecho reached hurricane-like windspeeds of 140 miles per hour and earned the distinction of being the most expensive thunderstorm in United States history. In total, the storm caused several million dollars of damage to be repaired and restored across the Brucemore landscape, buildings, artwork, and structures at Brucemore.
The impacts of the natural disaster were felt community-wide. Understanding the significance and the adversity at hand, Brucemore's staff and Board of Trustees undertook a thoughtful and methodical recovery planning process. This included analyzing the loss, completing temporary emergency repairs, gathering community feedback, designing and completing long-term repairs, and extensively researching the estate's history and archives. This approach ensured a recovery process reflective of best practices, inclusive of community needs, and historically accurate.
Recovery was split into four areas:
Gates and Fine Arts, including conservation of the Bowls of Plenty, Dancing Children, and Deer statuary, First Ave and Linden decorative metal gates, and gate piers.
Mansion, including interior wall and ceiling repair, window repair, asphalt roof, Breakfast Porch preservation, and replacement of the slate roof.
Out-Buildings and Perimeter, including repairs to the Carriage House, Chicken Coop, Servant's Duplex, Garden House, Lord & Burnham Greenhouse, Ludy Greenhouse, cold frames, and perimeter fencing.
Landscape, including debris removal and restoration of the Formal Garden, Night Garden, First Avenue Lawn, Woodland, Orchard, Pond, and the Linden/Crescent Street Frontage.
Insurance coverage for the site has supported work on the buildings, arts, and structures across the estate. However, the landscape was not covered by insurance and has required significant investment.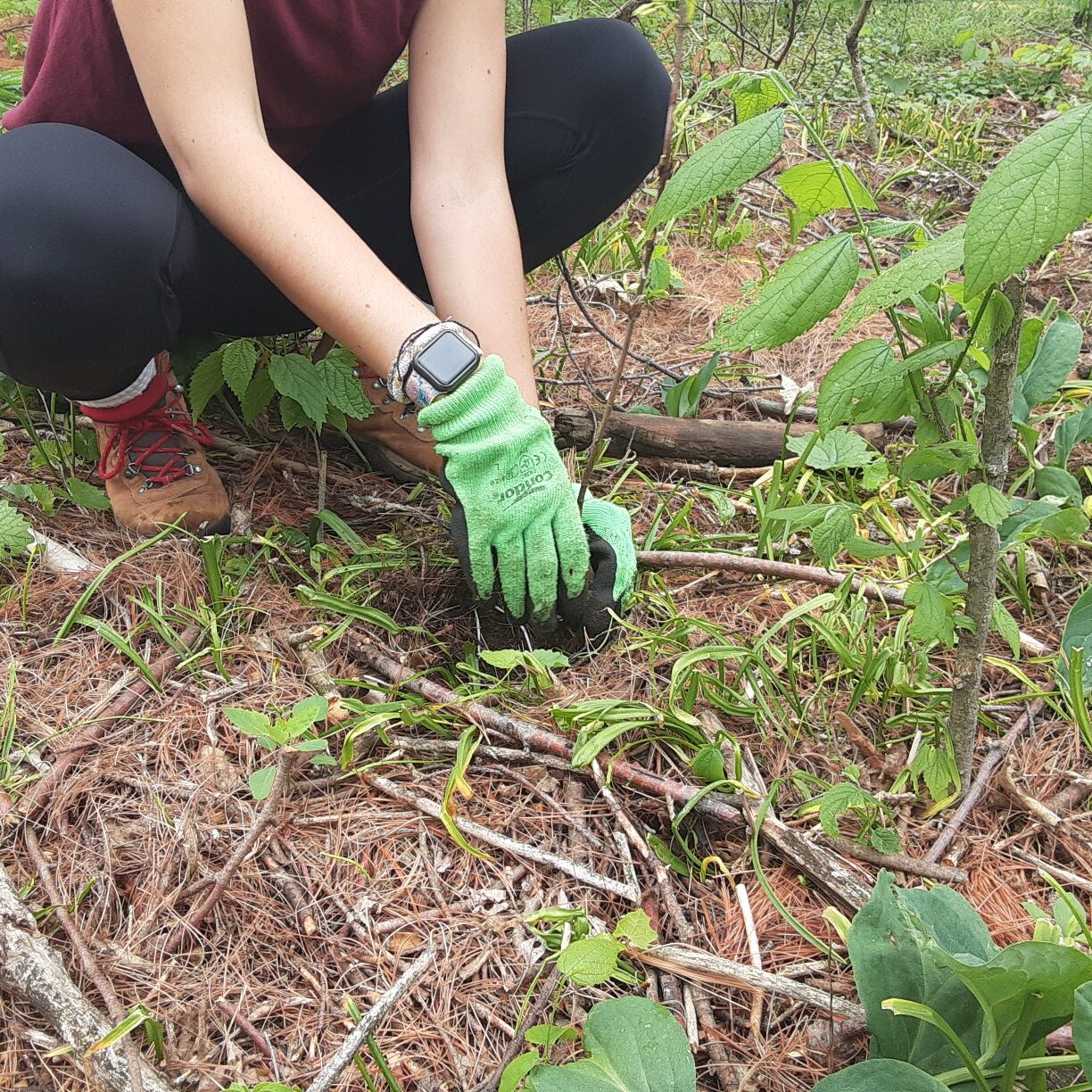 By 2022, Brucemore staff, volunteers, landscape architects, and local contractors completed Phase I of the Landscape Restoration Project, planting over 400 trees in the woodland area of the estate. Recovery work to the landscape through Phase I was funded by donors to the Preservation Fund, Iowa Department of Homeland Security and FEMA, the National Trust for Historic Preservation, Monarch Research Project "Planting Forward," and the Greater Cedar Rapids Community Foundation Nonprofit Recovery Grant.
The Landscape Restoration Project aims to revitalize public usability, restore a healthy ecological space, utilize native species and storm-resistant techniques, make maintenance improvements, and rebuild historical accuracy for visitor education and enjoyment. Overall, this will increase the value of the landscape and enhance the guest experience for future generations of residents and visitors.