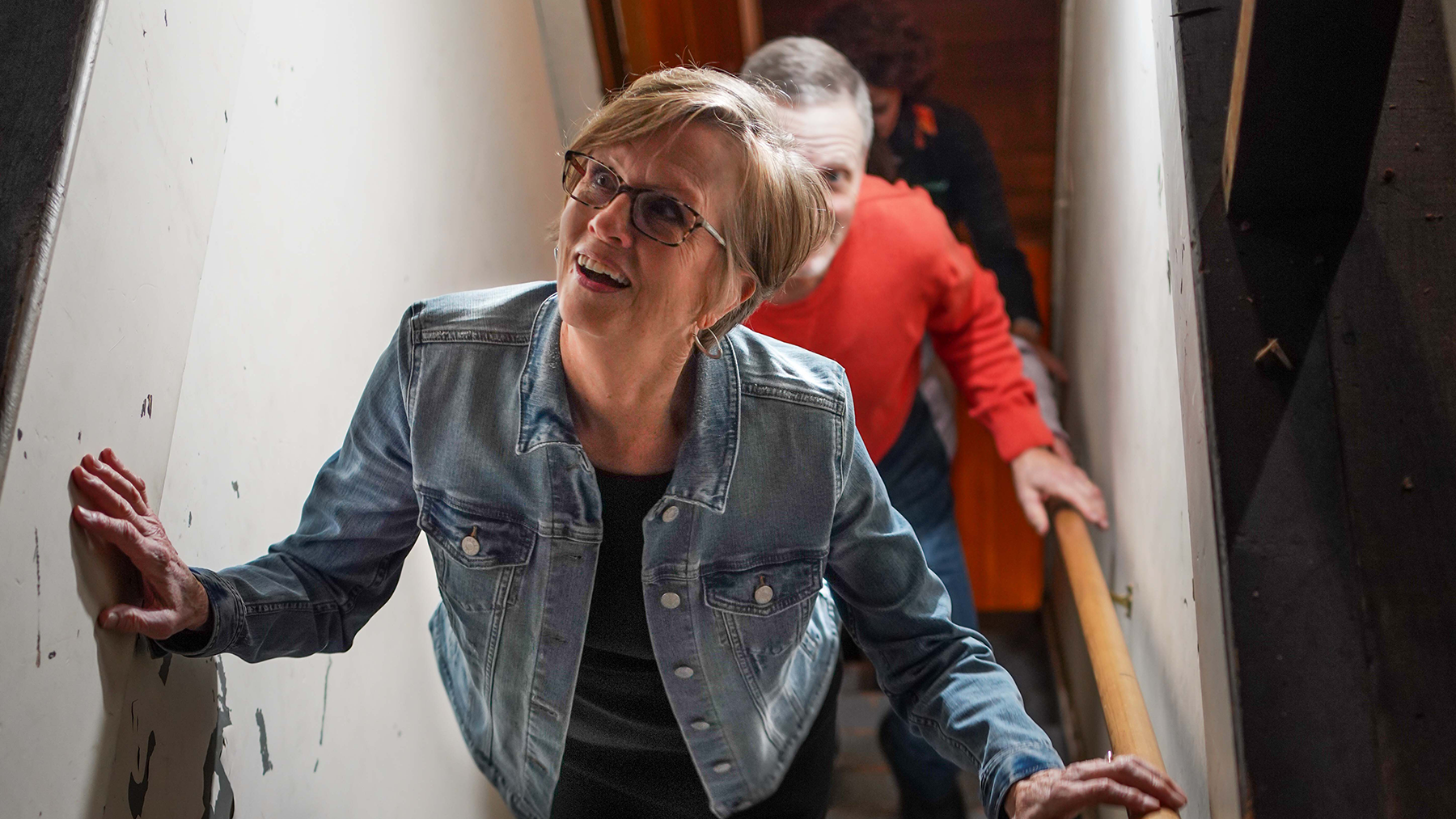 All Nooks and Crannies Tours are sold out.
To learn more about what you can experience at Brucemore this summer, click here!
---
Satisfy your curiosity about Brucemore! During this 90-minute all-access guided tour that takes you across the estate, peek inside typically closed buildings built for servant housing or hobby use, discover the curiosities and oddities of the mansion, and get the answer to a frequently-asked question – what is behind that door?  As part of this tour, you will see the infamous mansion basement and experience the sights and sounds of a "rainstorm" in the Tahitian Room, which is an exclusive perk of the Nooks and Crannies tour!
Tickets for this special-themed tour are available for advance sale on our website. Space is limited and this tour frequently sells out.
Dates: 
Thursday, April 6 at 5:30 PM (sold out!)
Thursday, April 13 at 5:30 PM (sold out!)
Thursday, April 20 at 5:30 PM

(sold out!)

Thursday, April 27 at 5:30 PM (sold out!)
Thursday, May 11 at 5:30 PM (sold out!)
Thursday, May 18 at 5:30 PM (sold out!)
Thursday, May 25 at 5:30 PM

(sold out!)
Admission:

$18.00 Adult
$10.00 Student (4+)
Brucemore members receive a $5 discount per ticket. To use your member discount on this purchase, please sign in using the link in the upper right corner or call (319) 362-7375.
---
IMPORTANT INFORMATION FOR YOUR VISIT
Arrival and Parking: We ask that you arrive via our main entrance, 2160 Linden Dr. SE., Cedar Rapids, IA 52403. Follow signs towards the Visitor Center, where there is onsite parking available.
Check-in: Please check in with staff at the Visitor Center at the scheduled tour time on your ticket.
Bags: We will have a coat rack where you are able to leave items. It will not be monitored during the tour. You may wish to consider leaving bags or other items in your vehicle.
Accessibility: This tour consists of substantial walking, including outdoors on uneven surfaces such as pavement and grass. The historic mansion is not currently wheelchair accessible. There are several stairs to access the first floor, and several flights of stairs to see the other floors. Please make the best decision for the accessibility of your party with this knowledge.
Weather: A portion of this tour program occurs outside and in weather conditions including, but not limited to a light rain, a light snow, or wind. It will be adjusted to occur indoors with more inclement weather. Pease dress for the weather.
Photography: Photography is allowed for personal, non-professional use. Tripods, selfie-sticks, or other photography equipment is not permitted. Photographs should not distract form other's enjoyment.
Ticket Policies: All ticket sales are non-refundable. Please read our ticket policy here.
Preservation in Action: Watch for areas throughout your visit to see preservation in action! This is an important part of ensuring the site remains part of the community for future generations. If you would like to donate to support these efforts, click here.
---
A SPECIAL THANKS TO BRUCEMORE'S 2023 TOUR SEASON SPONSORS:  
Presenting
GreatAmerica Financial Services
Supporting
Hills Bank
Printing
Mercy Medical Center
Tickets Required
View our Ticket Policy
View our COVID Policy