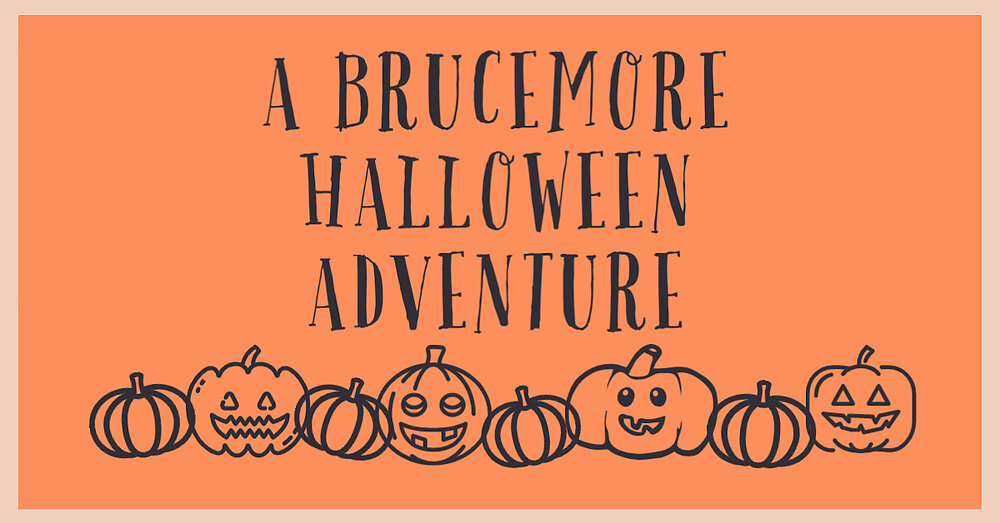 Bring your family and join us for a special, outdoor, Halloween experience! Children are invited to participate in a craft, listen to Halloween stories, and trick-or-treat outside of the mansion. In between activities, children and parents are invited to experience the historic estate. Costumes are encouraged. As part of our cornovirus mitigation, masks covering the face and nose are required throughout the event for all people over the age of two.
DATE: Saturday, October 31
TIME OPTIONS TO CHECK-IN:
1:00 p.m. (Sold out)

1:30 p.m. (Sold out)
2:00 p.m.
2:30 p.m.
COST: $30 per family (groups will be checked in by car when arriving). Limit one vehicle per family for on-site parking. Members receive a $5 discount.
---
IMPORTANT INFORMATION FOR YOUR PARTICIPATION
Safety: Your safety and comfort are important to us.
During this event, patrons (2+ years) will be required to wear a face mask that covers the nose and mouth and practice spatial distancing.

Please do not visit if you have been in close contact with a confirmed case of COVID-19, are experiencing a cough, shortness of breath, or sore throat, or have experienced symptoms like a fever, a loss of taste or smell, vomiting or diarrhea or fever in the last 72 hours.

Please maintain a safe distance of at least six feet between your group, employees, and other visitors whenever possible.

Hand sanitizer will be available to you.

Please disinfect your hands but we also ask that you wash your hands more frequently, avoid touching your face, and practice good respiratory etiquette like sneezing into your elbow rather than into the air.

Visitors who do not respect social distancing, mask, or hand hygiene requirements may be refused service and asked to leave the site.
Arrival: We ask that you arrive via our main entrance, 2160 Linden Drive SE. There is on-site parking for one car per ticket. Staff will facilitate on-site parking.
Restrooms: Public restrooms are available.
Capacity: This event is limited to 15 families per timeslot.
Check-in: You will present your name to check-in prior to parking. The varied check-in times will help lessen the wait! Please do not arrive more than five minutes before your check-in time. Upon checking in, families may spend as much time as they'd like participating in the various activities.
Accesibility: Activities are offered at various locations around the estate and may require traveling off paved surfaces.
Photography: Photography is allowed on the grounds.
Pets: Pets are not allowed, excluding service animals.
Weather: The event occurs fully outdoors and may be held in light rain.
Ticket policies: Ticket sales are generally non-refundable and support Brucemore's mission. Exceptions may be requested for cases of illness or esposure to illness (see safety above). A request to transfer the value of unused tickets into a tax-deductible contribution or as an exchange for a different time of the same program, subject to availability. Other policies may vary. Click here to read more.
---
Brucemore continues to monitor available information and recommendations from the CDC and State of Iowa related to the spread of Coronovirus (COVID-19), and adapts plans as necessary to follow these recommendations. Decisions will be made to ensure the safety of performers, audience members, and employees.
---