David Janssen, Executive Director of Brucemore, will be recognized with the Iowa Museum Association Leadership Award at the annual conference scheduled to be held virtually on October 4, 2021.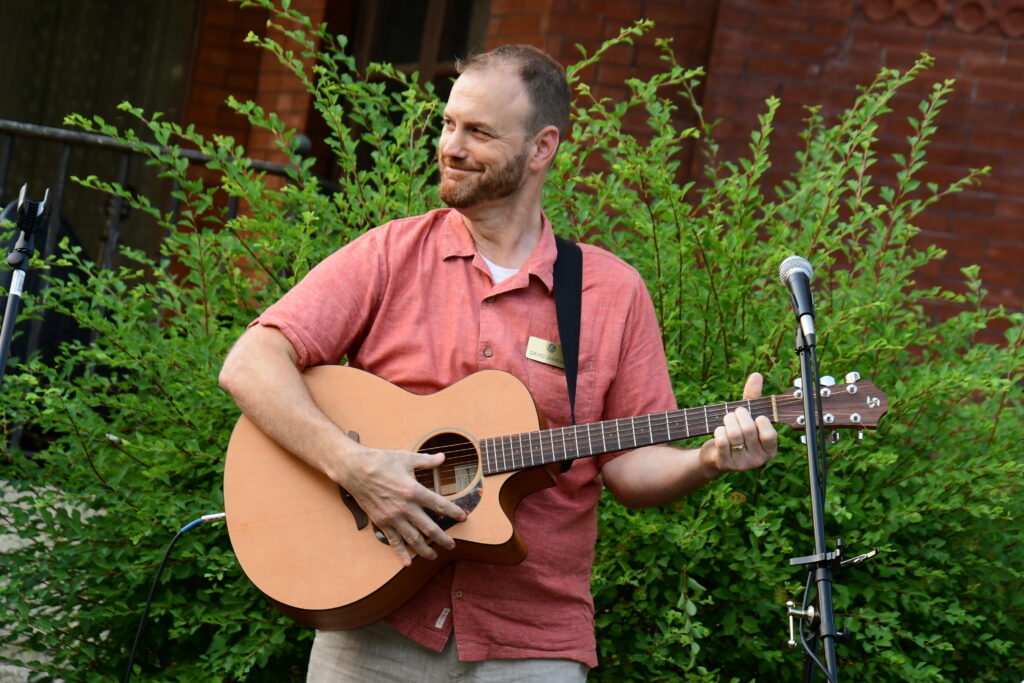 Cynthia Sweet, Director of the Iowa Museum Association said, "The Iowa Museum Association Leadership Award recognizes individuals who have made outstanding contributions to the museum field. David's contributions to the field have been diverse and exceptional. Perhaps most significantly, his leadership at Brucemore provides a model, reminding leaders to review their organization's sustainability model and make informed changes as needed for the long-term benefit of their institution."
David A. Janssen is a seventh-generation Iowan with 29 years' experience in museum and historic site leadership. He earned a bachelor's in history from Dartmouth College; a master's in history from Duquesne University; and a Master of Business Administration from the University of Iowa. He has served as the Executive Director at Brucemore, a site owned by the National Trust for Historic Preservation and operated locally in Cedar Rapids, since January 2012. Prior to that, he served as Vice President of the Detroit Historical Society; Vice President of Edsel & Eleanor Ford House in Grosse Pointe Shores, Michigan; Assistant Director of Brucemore; and as Curator of the Smith-McDowell House Museum in Asheville, North Carolina. In 2019, David was honored with the Nonprofit Leadership Excellence Award by the Greater Cedar Rapids Community Foundation. Under his leadership, Brucemore has amassed regional, state, and national recognition for excellence in preservation, organizational culture, collaboration, programming, and economic impact.
David's vision and leadership has served Brucemore's mission to inspire community interaction with history, preservation, and the arts. Since 2012, he has raised over $10 million for preservation and infrastructure improvements on the 26-acre estate, increasing the organizational budget by 90%. He has also continued to build on a 40-year reputation for creating unique programs and events to ensure Eastern Iowa is a great place to live, work, and play. Notably, in 2020, he led the organization through two crises: a global pandemic that shut down site operations for months and a natural disaster that led to over $3 million in damages across the estate. At a time when being closed may have been easier than being open, David continued to motivate staff to find value in serving the community. Brucemore rose to the top as a leader on a local, state, and national level in adapting based on pandemic restrictions, continuing to find ways to engage visitors through safe in-person and virtual programming.
Read the full nomination here.