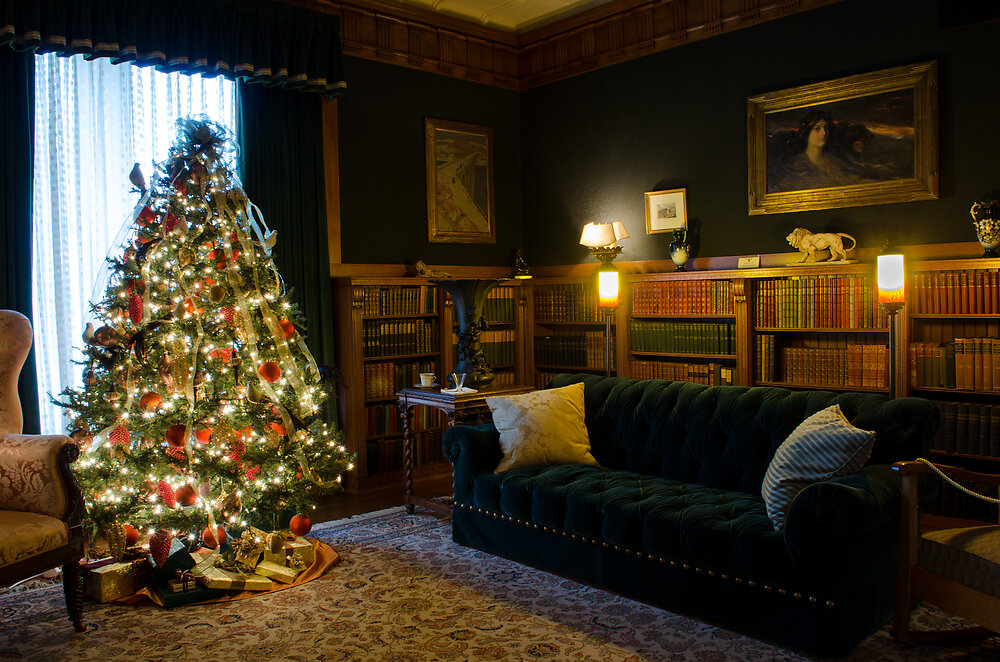 This holiday season, the mansion at Brucemore has re-opened after being closed since March due to the pandemic and derecho. The holiday season creates fond memories of Brucemore for many people. This year, Brucemore is offering something new.
"We know that visiting Brucemore during the holidays is a tradition for many families. Last year, Brucemore was ranked one of the top 10 "Best Holiday Historic Home Tours" across the nation!" said Tara Richards, Director of Community Engagement. "Knowing what this experience means to so many people, we worked to find a safe way to allow the tradition to continue this year while keeping safety in mind."
The safety of audiences and staff is a top priority for Brucemore. This year's programs have been designed to create distance between family groups, drastically limit capacity, and minimize contact. Masks will be required of all people over the age of two when inside any of Brucemore's buildings and outdoors when physical distancing is not possible. Tours will be self-guided, allowing families to book a private timeslot to start their visit and to explore on their own. Tickets will only be sold in advance.
"We wanted to devise a system that would be low contact and spread groups out within the mansion," said Richards. "This year, families can purchase tickets for an entry-time. Once inside, they can explore at their own pace. Tickets will be sold every 20 minutes, allowing time to spread out and explore safely."
This year, Brucemore is offering three, new tour experiences that are self-guided and require purchasing tickets in advance, including:
Visitors can also enjoy a sneak peek at the holidays at Brucemore through an online exhibit. This free, online exhibit is a great introduction to Brucemore during the Christmas season and provides an alternate experience for anyone who decides visiting in person isn't right for them at this time.
Learn more about each of Brucemore's holiday programs and purchase your tickets today!