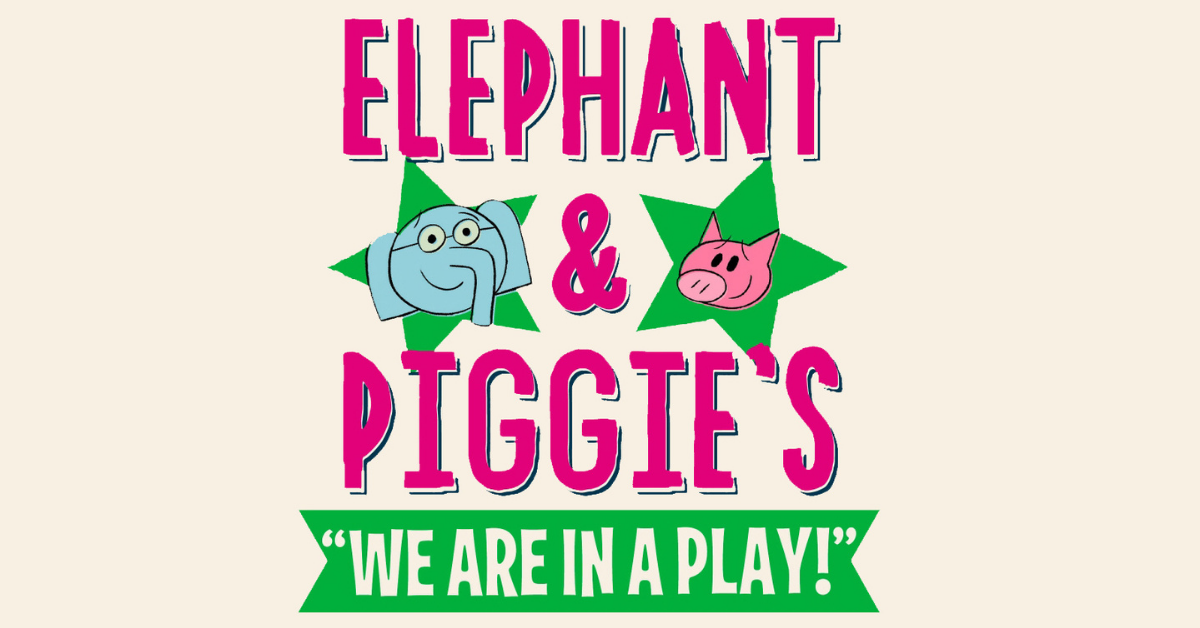 ALL TICKETS PURCHASED FOR YESTERDAY'S CANCELLED SHOW WILL BE ACCEPTED AT TONIGHT'S PERFORMANCE. 
---
TCR and Brucemore Present Elephant & Piggie's "We Are in a Play!"
Live and Outdoors at Brucemore's Peggy Boyle Whitworth Amphitheater.
Book and lyrics by Mo Willems, music by Deborah Wicks La Puma. Based on the Elephant & Piggie books by Mo Willems. 
Based on Mo Willems' beloved children's books, Elephant and Piggie's onstage outdoor adventure will leave young audiences doing the "Flippy Floppy Floory" dance all night long!
An elephant named Gerald and a pig named Piggie are best, best, "bestus" friends, but Gerald worries that something could go wrong that would end their friendship. Piggie is not worried at all! She's even happier and more excited than usual because she and Gerald are invited to a party hosted by the Squirrelles, three singing squirrels who love to have a good time. And so begins a lively day when anything is possible.
Performances:
Friday – Sunday, July 8 – 10 at 6:30 p.m.
Thursdays – Sundays, July 14 – 17 and 21 – 24 at 6:30 p.m.
Admission: 
Tickets Required
View our Ticket Policy
View our COVID Policy