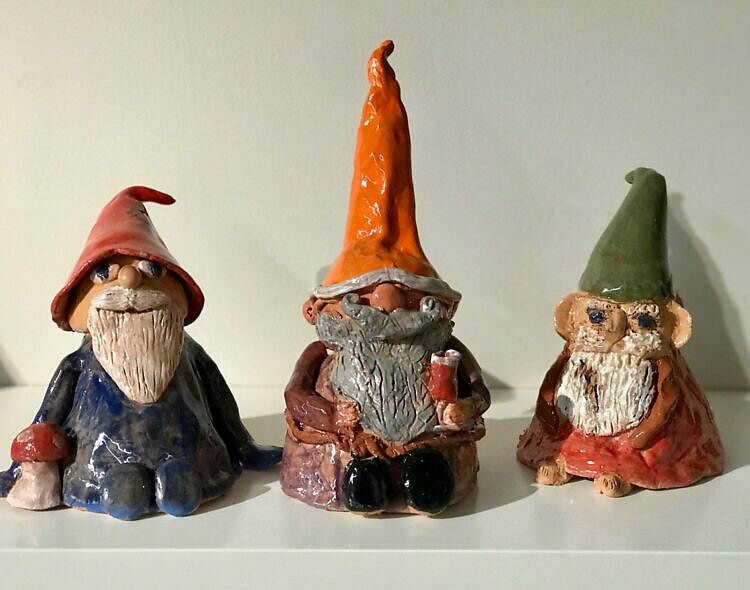 SOLD OUT – this event is now sold out. Click here for other upcoming programs and events.
Celebrate the beauty of Brucemore and embrace your creativity! 
Join iowa Ceramics Center and Glass Studio at Brucemore to create your own ceramic garden gnome using inspiration from the beatuy of the historic landscape! Pick up your creation from the Ceramics Center after it has been fired in the kiln in the week following the event and take it home for a lasting memory of this workshop! All materials and supplies will be provided.  Limited capacity.
IMPORTANT INFORMATION FOR YOUR PARTICIPATION
Safety: Your safety and comfort are important to us.

During this event, you will be required to wear a face mask that covers the nose and mouth. 
Please do not visit if you have been in close contact with a confirmed case of COVID-19 and have not tested negative, are experiencing a cough, shortness of breath, or sore throat, or have experienced symptoms like a fever of 100.4 degrees, a loss of taste or smell, vomiting or diarrhea or fever in the last 72 hours. View the symptoms via the CDC.
Please maintain a safe distance of at least 6-feet between your group, employees, and other visitors while at Brucemore.
Tickets purchased together will be seated at a shared table. Separate orders will be seated at tables at least 6-ft. apart.
Each table will have dedicated materials to create a garden gnome and will not be expected to share with other groups.
Hand sanitizer will be available to disinfect your hands prior to taking your seat.
Please wash your hands more frequently, avoid touching your face, and practice good respiratory etiquette like sneezing into your elbow rather than into the air.
Visitors who do not respect social distancing or hand hygiene requirements may be refused service and asked to leave the site.
These expactations may change as a result of county, state, and national guidelines.

Arrival: We ask that you arrive via our main entrance, 2160 Linden Drive SE. There is on-site parking near our Visitor Center.
Check-in: Please check-in with staff near the Visitor Center.
Location: This event takes place outside. Staff will direct you to the location, which is a short walk from the parking lot.
Restrooms: Public restrooms are available a short walk from the event location.
Capacity: The event is limited to 18 people per time.
Ticket policies: Ticket sales are generally non-refundable and support Brucemore's mission as a non-profit organization. Exceptions may be requested for cases of illness or exposure to illness (see Safety above). A request to transfer the value of unused tickets into a tax-deductible contribution in support of Brucemore's mission may be made up to 24 hours prior to the program or to exchange the value of the tickets to a different date or time of the same program, subject to availability. Other policies may vary. Click here to read more. 
Weather: The event occurs fully outdoors and may be held in light rain. If a decision is made to cancel this program due to weather, ticket holders will be contacted and the event will be rescheduled for Sunday, July 26 at 1:00 PM.

Brucemore continues to monitor available information and recommendations from the CDC and State of Iowa related to the spread of Coronovirus (COVID-19), and adapts plans as necessary to follow these recommendations. Decisions will be made to ensure the safety of performers, audience members, and employees. 
Special thanks to Brucemore's season sponors: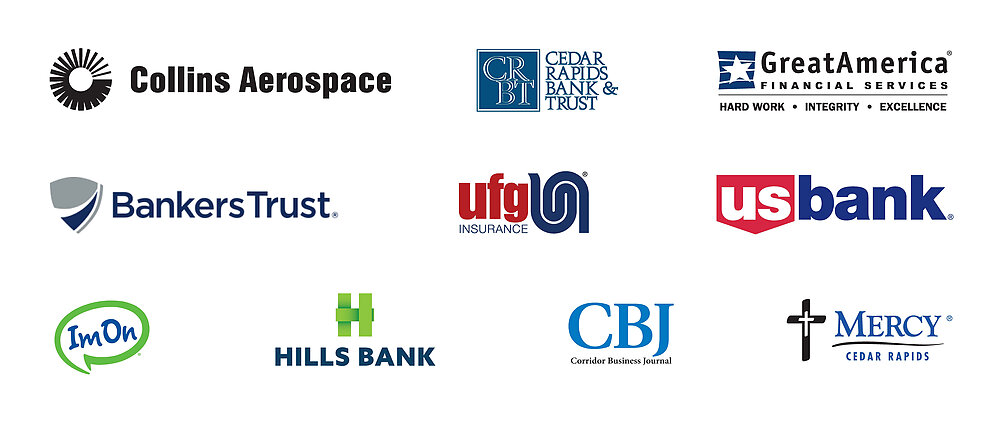 Tickets Required
View our Ticket Policy
View our COVID Policy