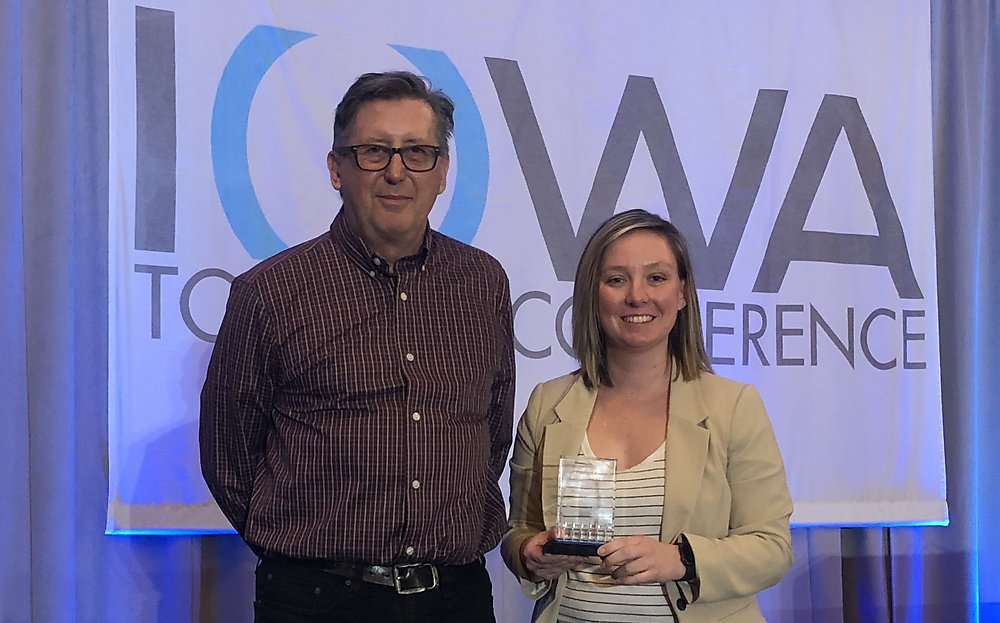 Brucemore was named the 2020 Outstanding Attraction at the Iowa Tourism Conference on March 3 in Des Moines.
The Iowa Tourism Office and the Travel Federation of Iowa presented awards in 13 categories to both rural and metro communities. These awards honor positive contributions to the experience of visitors to the state and the quality of life of residents.
Brucemore has been dedicated to celebrating the history and vibrant artistry of Iowa with local, regional, and national audiences. As the only National Trust Historic Site in Iowa, Brucemore has served more than 1 million people as a community collaborator and program producer since its founding in 1981. The organization has challenged expectations and re-defined on a national level what it means to be a historic site through innovative programs and events. In 2019, Brucemore welcomed visitors from all 99 counties in Iowa, 49 states, and over 20 countries.