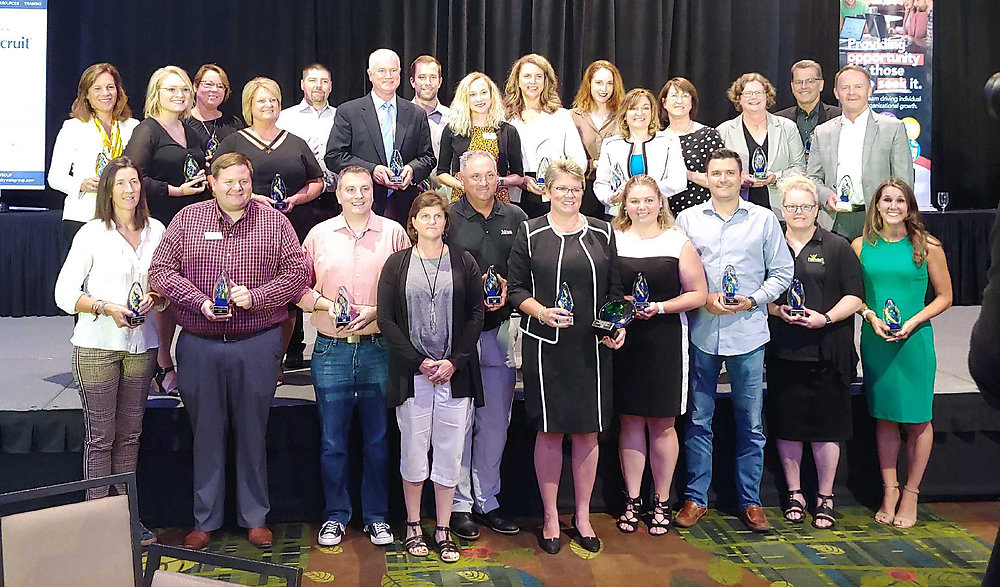 Brucemore is proud to announce that the organization was honored as one of the "Coolest Place to Work" in the Corridor Business Journal's annual competition. The award identifies and honors local companies in a seven-county region including the Iowa City and Cedar Rapids corridor that have created the most engaging and rewarding work environments. Companies are selected based on a worker satisfaction survey.
Brucemore's Executive Director said, "The staff at Brucemore take great pride in our mission to preserve the estate to benefit the community. What makes this a cool place to work is not the beautiful grounds, the exciting programs, or the historic buildings. Rather, it is the passion, dedication, and talent of the people who shape the grounds, deliver the programs, and care for the buildings that is so inspiring."
Brucemore is a living landmark that charts the history of Cedar Rapids and dates back to the 1880s. The site's story is a lens to the past and a reminder of the people, the events, and the drive that shaped the Cedar Rapids community. Since 1981, the independent non-profit has preserved and shared the estate with more than one million visitors through innovative, collaborative programming. Eleven full-time staff annually work with more than 500 artists, contractors, and partners.
"Brucemore is a cool place to work for many, many reasons," said Development Manager Katie Benedix. "As a staff member, I attend one-of-a-kind cultural events, meet visitors from all over the world, and learn something new every day. I also have the absolute pleasure of working with passionate colleagues who always give 110%. Working at a historic estate can be challenging but we make magic happen at this living landmark!"
Brucemore's Museum Program Manager, Jessica Peel-Austin, and Historic Structures Manager, Sarah Aly, accepted the award on behalf of the organization during a ceremony at the Hilton DoubleTree in Cedar Rapids on August 27, 2019. Brucemore received this award in 2018 and 2014.