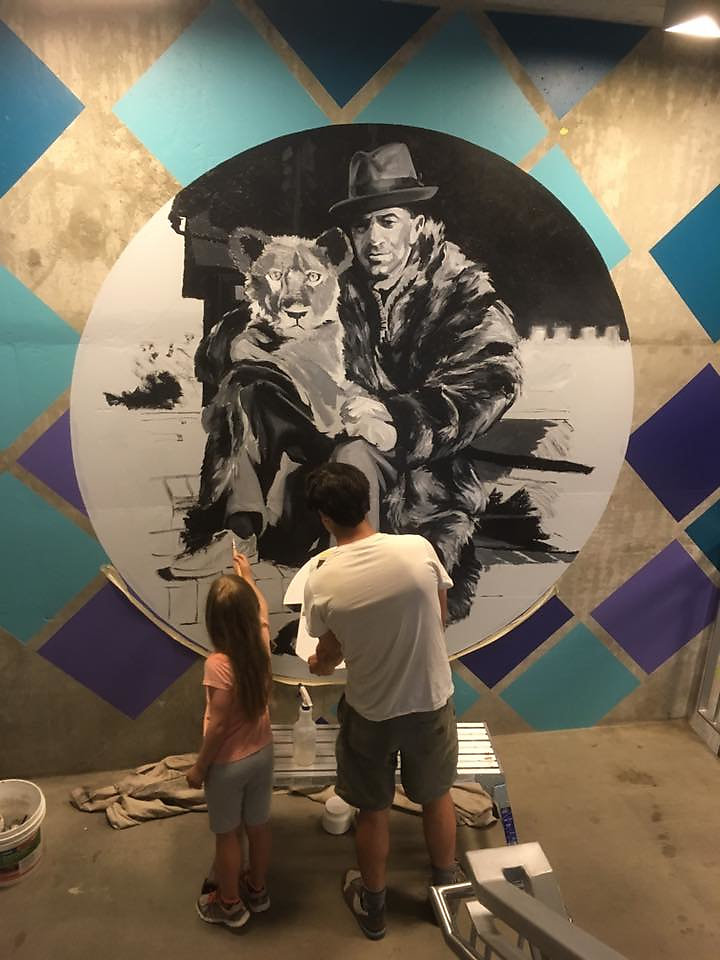 Park Cedar Rapids, in collaboration with artists from Black Earth Gallery and the Cedar Rapids-based organization, Murals and More, recently added a series of art pieces to its parking structures downtown. Featured on the third floor of the First Avenue parking garage is Brucemore's own, Howard Hall.
A key figure in Cedar Rapids history, Howard Hall was perhaps best known as an industrialist, serving as the president of Iowa Manufacturing Co. and Iowa Steel and Iron Works.  But Howard's effect on Cedar Rapids reaches far beyond the companies he ran and continues to impact lives.
Howard and his wife, Margaret Douglas Hall, were ardent philanthropists, donating funds for a radiation center, a convalescent home, a community foundation and other projects. Personally, Howard cultivated a fascination with Hollywood and cinema. During his travels to California, Howard stepped behind the scenes of the film, Gone with the Wind, meeting actors and crew members. Howard brought his fascination to Cedar Rapids through the tropical paradise he installed in the basement of Brucemore, the
Tahitian Room, and his famous pet lions.
Park Cedar Rapids' mural is based on a historic photograph in
Brucemore's collection which features Howard with his armed wrapped around Leo sitting on the north terrace at Brucemore. In adding art to these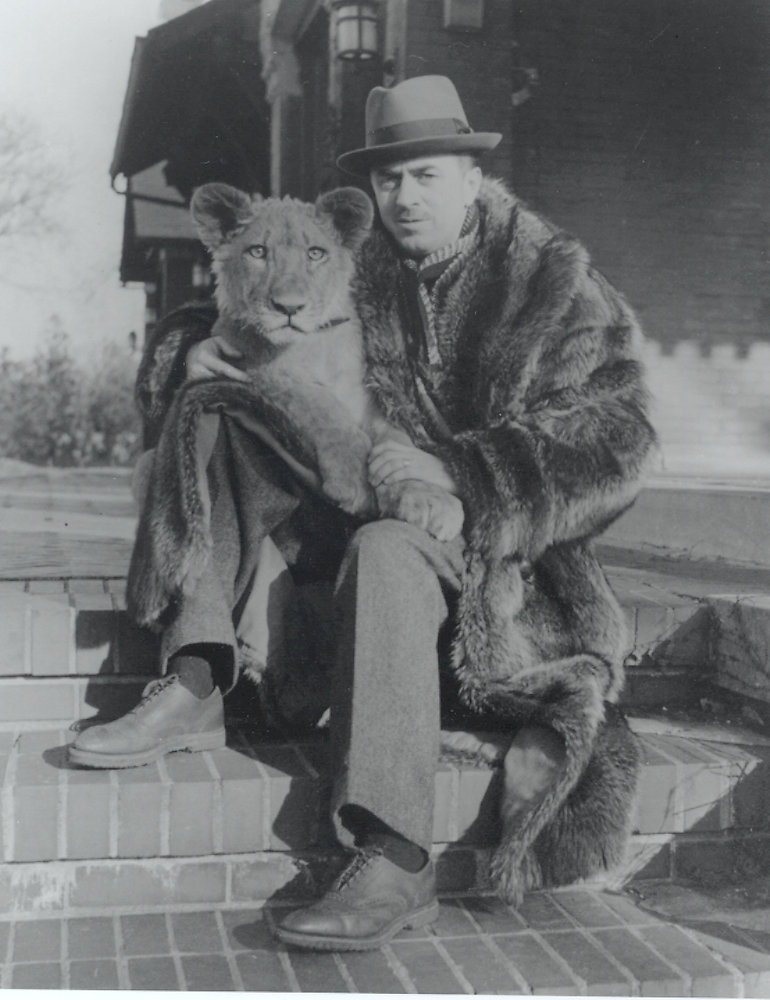 parking structures, Park Cedar Rapids ai
ms to create a friendly place and
highlight Cedar Rapids' history. Explore the city to find these new artworks and learn
more about the history of the city, and Howard and his lion by visiting Brucemore!
Read more about the Murals and More project from the KCRG-TV9 news story.
Pictured: The artist invited a student from the community, Sophia, to paint a few brushstrokes on the mural.