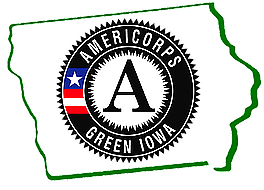 Brucemore and Green Iowa AmeriCorps are partnering to conduct an energy audit of the site's 1886 mansion on Monday, March 6.
The energy audit will evaluate the historic structure's current energy use and identify deficiencies in the building's envelope and mechanical systems. A comprehensive report will provide recommendations on how to reduce the site's utility expenses and carbon footprint without negatively impacting the building's historic integrity.
"We are excited to work with Green Iowa AmeriCorps to take a holistic look at sustainability and preservation of the site," says Brett Lobello, Deputy Director of Brucemore. "This will help Brucemore staff save money while identifying areas in need of investment and improvements"
Green Iowa AmeriCorps is a non-profit organization operated through the University of Northern Iowa's Center for Energy and Environmental Education. Green Iowa AmeriCorps is a community service program founded in 2009 with a mission to help make Iowans more energy efficient through energy audits, low impact home weatherization, energy education and outreach. Green Iowa AmeriCorps has seven different teams throughout Iowa. The Linn County team is hosted by Matthew 25, a local nonprofit that aims to empower residents to transform neighborhoods. To learn more about Matthew 25 as an organization visit http://www.hub25.org/ or stop in the office at 201 3rd Ave SW, Cedar Rapids.