Jason Tipsword, the fight choreographer for this summer's Classics at Brucemore: Cyrano de Bergerac and the only certified teacher in Iowa with the Society of American Fight Directors (SAFD), is offering a very unique opportunity.
As a precursor to this summer's production, he will hold a skills proficiency class in single sword combat.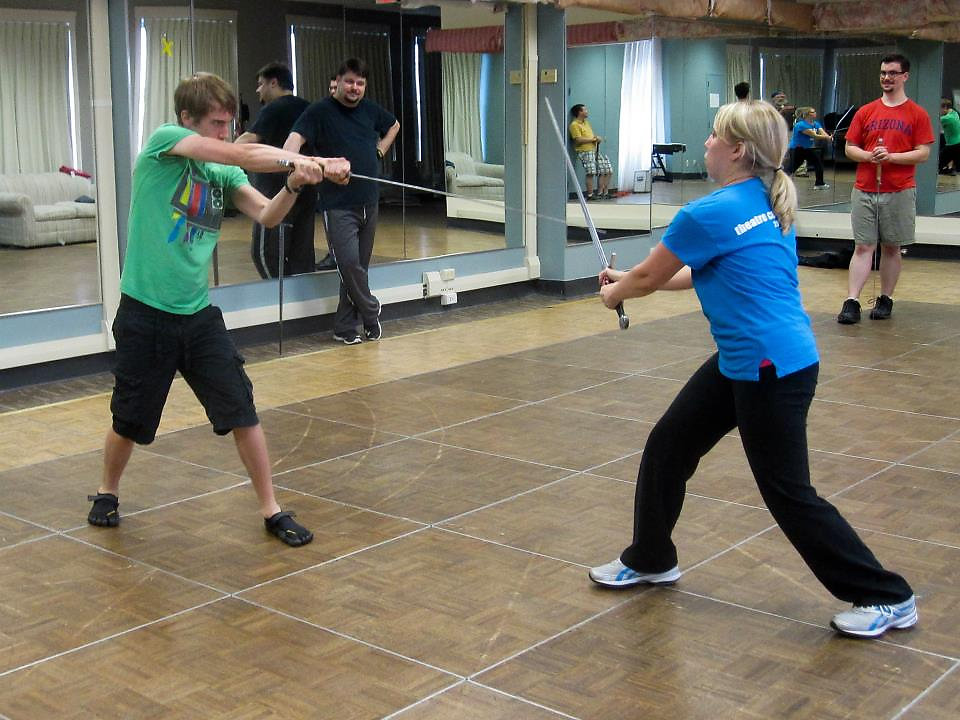 Participation in this class is not a prerequisite to participation in Cyrano de Bergerac, nor does taking the class guarantee casting. Combat training is an asset for all actors, regardless of current performance opportunities. It will provide useful skills and the opportunity to test for recognition through a world-renowned organization.
The dates, times, and locations of this class are still unknown; however, the class will likely be on Saturday afternoons in Cedar Rapids with a semi-regular make-up class one weekday evening. A class of this nature usually costs $200 to $400 plus a $50 testing fee; however, barring a substantial rental fee for workspace, the class is expected to cost $100 plus the testing fee.
For more information, please contact Jason.
About the SAFD
The SAFD offers training and skills proficiency testing for actors in eight combat disciplines. To test in a given discipline actors must complete 30 hours of study with a certified teacher, perform a three-minute test scene, and be judged by one of the country's 16 Fight Masters.
There hasn't been a skill proficiency test in Iowa since 1997; less than ten Iowans currently hold SAFD proficiencies.
(Photo courtesy of Len Struttmann)