The Iowa Cultural Corridor Alliance (ICCA) announced the winners of the 2012 Collaboration and Reaching Out Awards at Celebration of the Arts on November 12. The annual awards are designed to recognize ICCA partner organizations for their most innovative collaborative programming throughout the year.
The ICCA Collaboration Award recognizes successful collaborations between ICCA members. Brucemore was recognized for collaboration with the Carl and Mary Koehler History Center, Cedar Rapids Public Library, Cedar Rapids Science Station and Theatre Cedar Rapids to present Unsinkable Stories: 100 Years Later , a series of exhibits, events and activities to commemorate the 100th anniversary of the sinking of the RMS Titanic and the Corridor's connection to the international event.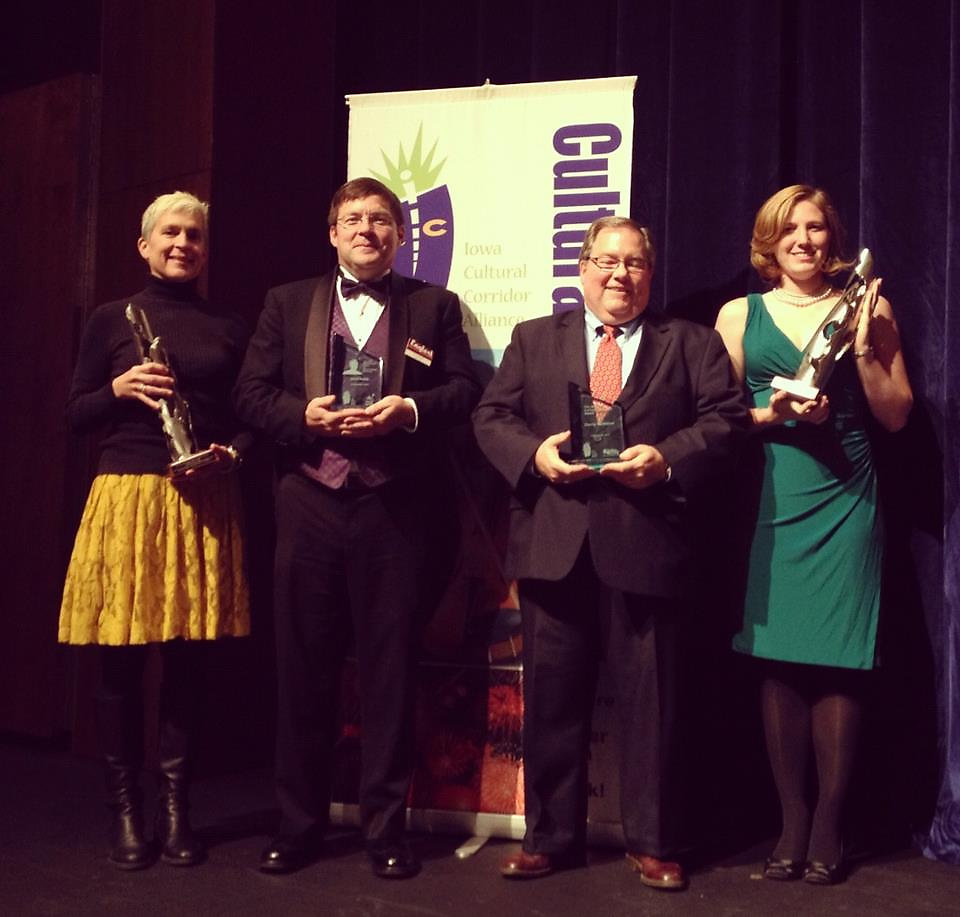 All 150 ICCA partner organizations were eligible to nominate programming and vote on the ballot.
"It is important to recognize and celebrate the significance of arts and culture in our community," said Jessica Johnson, ICCA Executive Director. "We have a deep spirit of cooperation and collaboration in Iowa's Creative Corridor that we can all be very proud of."
Celebration of the Arts is ICCA's annual meeting event, intended to elevate the awareness of the artistic and cultural organizations in the Corridor and to celebrate the outstanding collaborations of ICCA partners.
Read more about Celebration of the Arts and award recipients.