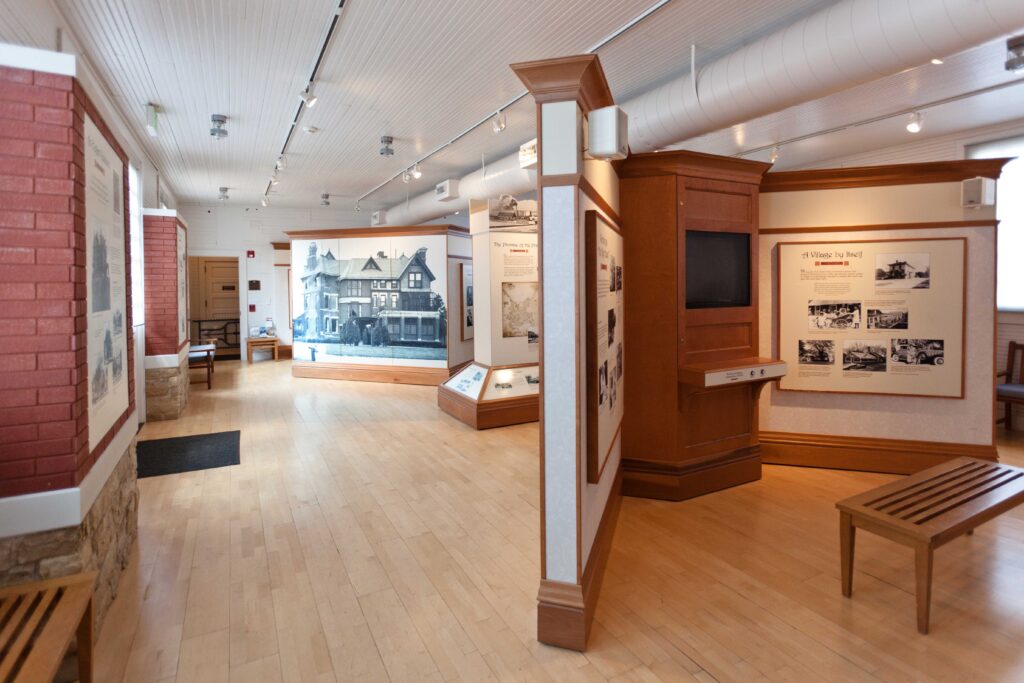 The Brucemore Visitor Center, located in the historic Carriage House on the property, provides a FREE orientation to the site, as well as an overview of the history of the families and their role in Eastern Iowa. Don't miss Howard Hall's home movies or the chance to purchase a souvenir to remember your visit.
Hours:
Through November 7: Thursday – Sunday, 12:00 p.m. – 4:00 p.m.
November 8 – 18: Closed for holiday preparation
November 19 – December 31: Thursday – Sunday, 11:30 a.m. – 4:00 p.m.
Admission: Free
Note: The mansion will be closed for tours beginning September 30, 2021 to allow repairs to plaster damaged by the 2020 derecho storm. Tours will return for the holiday season mid-November.
Free Activity
View our COVID Policy