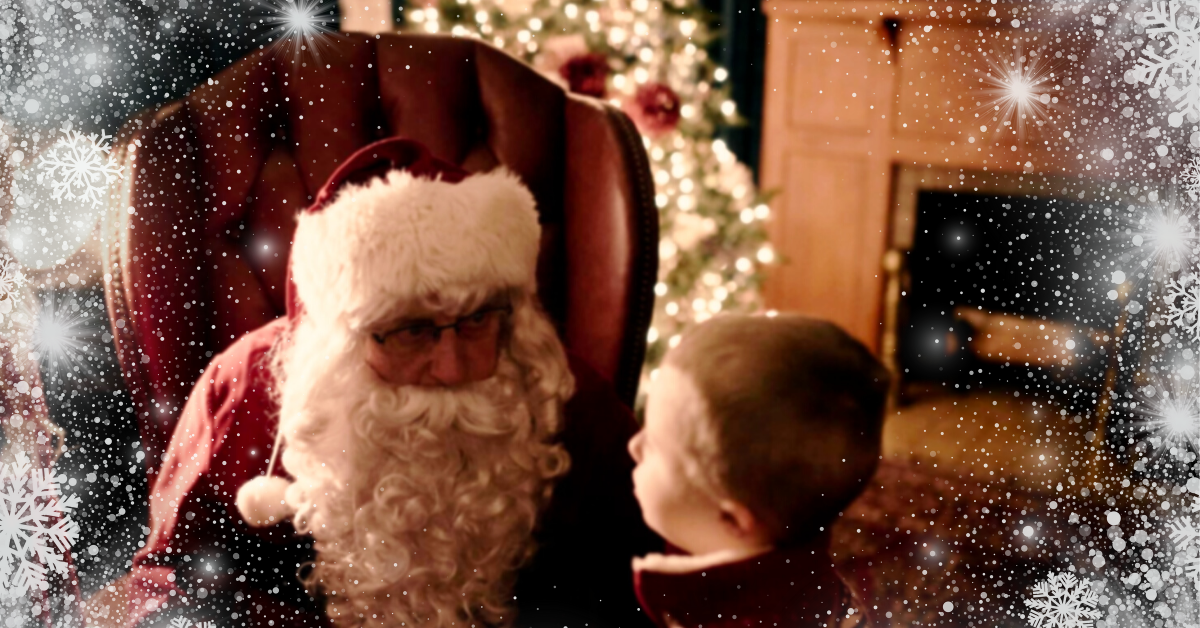 Returning to Brucemore for the 2023 holiday season is our family-favorite event, Santa, Snacks, and Stories!
Santa Claus is coming to Brucemore, and he wants to meet all the little ones in Cedar Rapids to make sure they made the Nice List this year. So, kids, make sure to bring your wish list to share with Santa, and adults, have that camera ready for the perfect snapshot! While at Brucemore visiting Santa, check-out the other holiday activities inside the mansion, including a craft and story time.
This event has limited capacity to keep the evening intimate and special. Tickets are only available for purchase in advance. To purchase your tickets, please visit www.brucemore.org or call (319) 362-7375 and a staff member will assist you with your transaction.
---
Ticket Information
$10.00 per child – Infant through age 12 qualify for child pricing and must have a ticket.
$5.00 per adult – all adults accompanying children to this event must have a ticket for entrance
Brucemore donors – Sign-in prior to purchasing tickets or call (319) 362-7275 to receive your discount!
---
Dates and Times
November 27 with check-in options at 5:00, 5:30, 6:00, 6:30, and 7:00 p.m.
November 28 with check-in options at 5:00, 5:30, 6:00, 6:30, and 7:00 p.m.
---
Important information for your visit:
Arrival: Please arrive via our main entrance, 2160 Linden Drive SE., Cedar Rapids, IA 52403. There is on-site parking near the Carriage House and mansion.
Check-in: Please arrive at the mansion at the entry time printed on your tickets. Each check-in time is limited to a certain number of guests to help us reduce the wait! Please do not arrive more than five minutes before your check-in time, as there is not a large waiting area. Upon checking in, families may spend as much time as they'd like participating in the various activities.
Coats and bags: There will be a coat rack for this event; however, items will not be monitored and are left at your own risk. You may wish to consider leaving large bags or other items in your vehicle.
Accessibility: The historic mansion is not currently wheelchair accessible due to preservation work. There are several stairs to access the first floor, and several flights of stairs to see the other floors. Please make the best decision for the accessibility of your party with this knowledge.
Photography: Photography is allowed for personal, non-professional use. Tripods, selfie-sticks or other photography equipment will not be permitted. Photographs should not distract from others enjoyment.
Ticket Policies: All ticket sales are non-refundable. Please view our ticket policy here.
Preservation in Action: Watch for areas throughout your visit to see preservation in action! This is an important part of ensuring the site remains part of the community for future generations. If you would like to donate to support these efforts, click here.
Tickets Required
View our Ticket Policy
View our COVID Policy