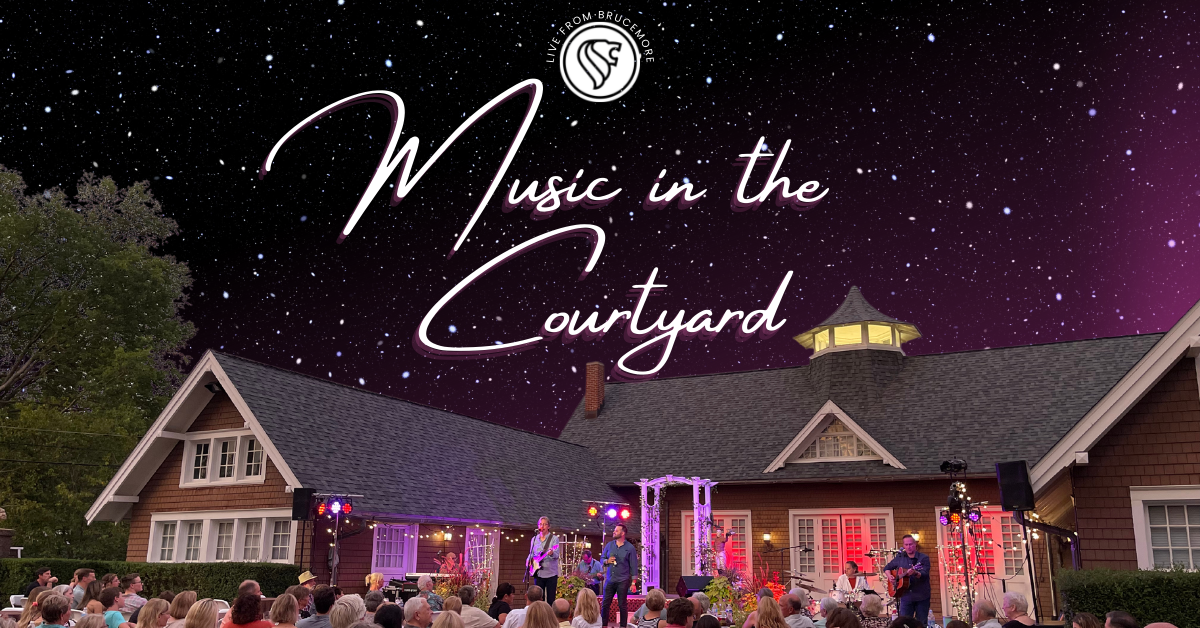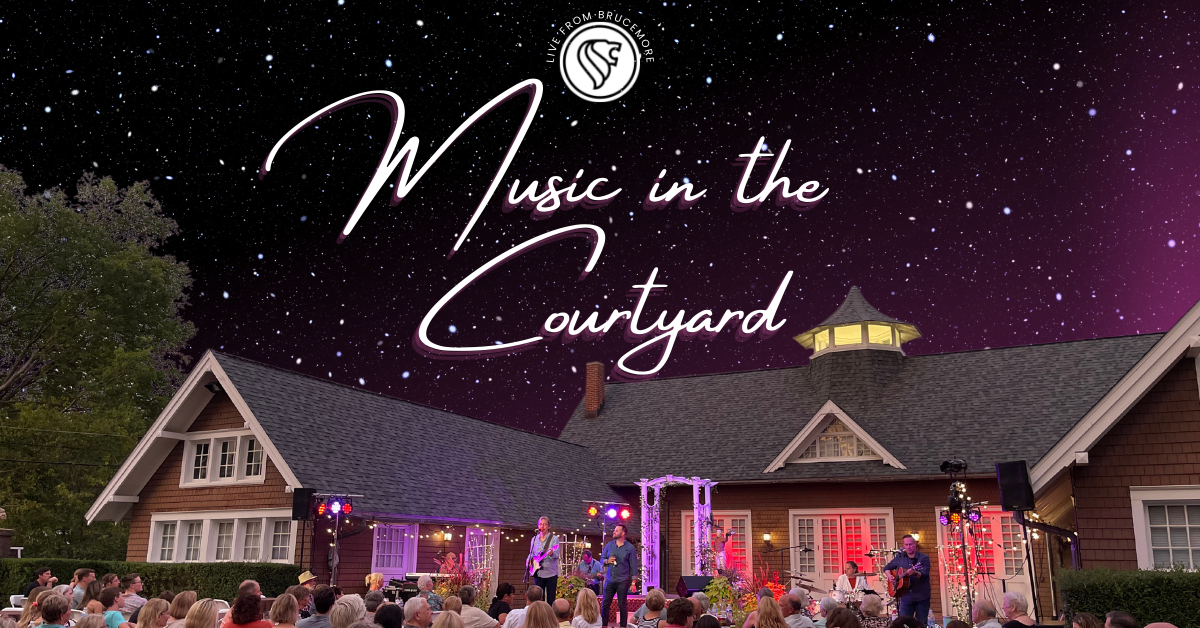 What happens when you ask five powerhouse singers from different mediums – what songs have you always wanted to share with an audience? You get a show that is so large in scope that you need two weekends to make sure you can cover everything. Welcome to "Hear, There, and Everywhere," featuring Jane Pini, Scott Dix, Alisabeth Von Presley, and Zane Hadish. If that isn't big enough, they are backed by the Brucemore Boyz Band – Jim Coates, Gerard Estella, Lincoln Ginsberg, Greg Kanz, and Dave Nanke. Presenting a night of music and heart that you can sing along to. Hear the roars and the whispers, and the lows and the highs, of artists who have been here, there, and everywhere and have the t-shirts to prove it!
Performance Dates:
August 31, September 1, 2, 7, 8, and 9 at 7:30 pm
For additional Music in the Courtyard Dates, see the other performances in this series: Facets of Love and Hope and Other Foolish Things.
Admission: Admission is available as individual tickets or by purchasing a table. Seating will be on a first come, first serve basis. Parties of 5 or more on a single order will have a reserved table to help us facilitate seating. Pricing details are below. To receive your discount as a Brucemore member, please sign-in using the link in the upper right corner of the purchase page or call (319) 362-7375 for assistance.
Individual Seat: $30 non-donor, $25 donor
Table of 4: $110 non-donor, $90 donor
Table of 5: $140 non-donor, $115 donor
Table for up to 8: $220 non-donor, $180 donor
---
IMPORTANT INFORMATION FOR YOUR PARTICIPATION
Site Opening: The site will open at 7:00 p.m. for parking and seating. The performance will begin at 7:30 p.m.
Parking: The only gate that will open to vehicles for on-site parking is at 2160 Linden Drive SE. Please arrive by 7:25 p.m. as the gate will close promptly. Signage will direct you to open spaces near the Visitor Center (parking is

not 

available on Dows Lane, the dead end road adjacent to Brucemore.).
Seating: Seating is a on first come basis at 30″ cocktail tables.

Individual chairs will be seated at tables with other people who purchase individual seats.
Tables for 4 to 8 people will have their own table.
Parties of 5 or more on a single order will have a reserved table to help us facilitate seating.

Food and Beverages: You are welcome to bring your own light snacks and beverages (beer and wine allowed) to enjoy in the performance venue beginning as early as 7:00 p.m. or throughout the show. Concessions will not be available for sale at this event.
Pets: Pets are not allowed, with the exception of service animals.
Ticket Policies: All ticket sales are non-refundable. Please read our ticket policy here. Online and phone orders are subject to a $4.00 processing fee per order.
Weather: The event occurs fully outdoors and may be held in light rain.

If the event needs to be delayed or rescheduled due to weather, a decision will be made by 5:00 p.m. and posted on Brucemore's website and social media. Ticket holders will be notified by phone. There will be no refunds, only exchanges to another date if tickets are available.

Photography and Video Notice: At this event, photography and videos may be recorded. By attending this event, you may be included in these photos and videos. Your attendance at this event grants your permission to be in these photos or videos, which may be used for educational, archival, or promotional purposes. If you have concerns about your likeness appearing in these photos and videos, please talk to a staff member when you check in for the event.
---
A SPECIAL THANKS TO BRUCEMORE'S SUMMER SEASON SPONSORS WHO MAKE IT POSSIBLE FOR US TO SHARE THE ESTATE WITH OUR CULTURAL PARTNERS:   $20,000+ (Presenting) Program Support Grant Fund of the Greater Cedar Rapids Community Foundation Cedar Grove Signature Fund of the Greater Cedar Rapids Community Foundation $7,500 (Leader) Bankers Trust Cedar Rapids Bank & Trust $5,000 (Advocate) UFG Insurance US Bank $2,500 (Supporter) Simmons Perrine Moyer Bergman PLC $1,000 (Friend) ImOn Communications Van Meter
Tickets Required
View our Ticket Policy
View our COVID Policy