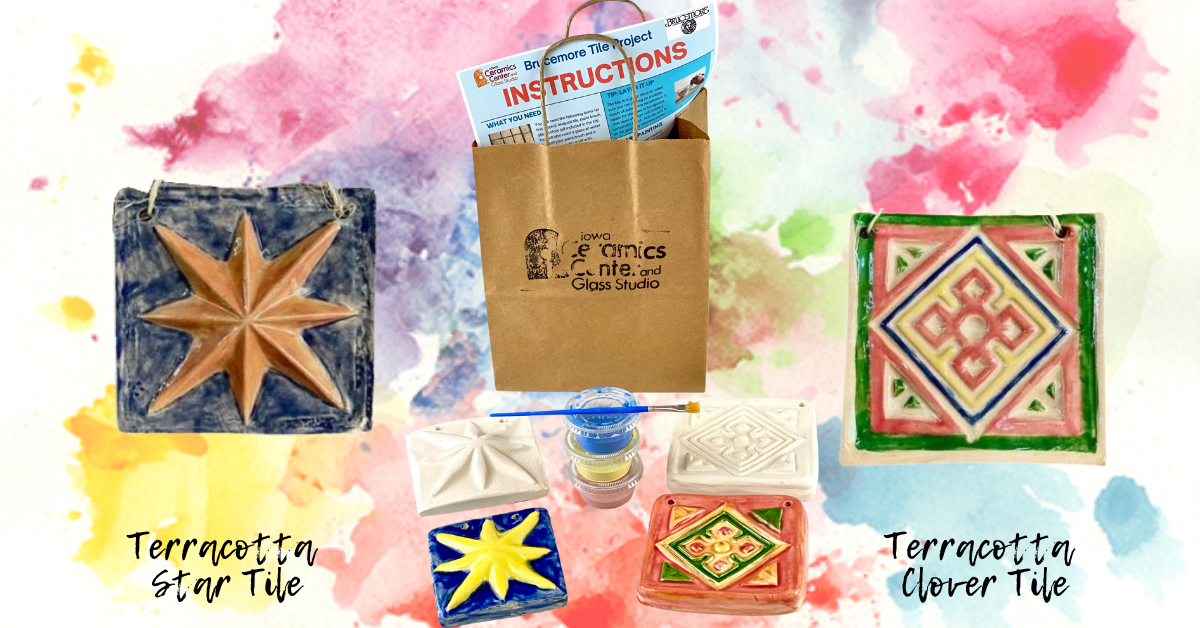 Brucemore is excited to partner with the Iowa Ceramics Center and Glass Studio to create Take and Create Art Kits! This year's Take and Create Art Kit is inspired by the terracotta tiles that decorate the outside of the mansion. Choose from a star tile kit or a clover tile kit and paint your own piece of Brucemore history! You can paint this from home or wherever you choose! There is a limited quantity of each tile available.
Price: $35 per kit. Each kit includes: one tile (you choose star or clover!) one paint brush, one color glaze set (includes red, blue, yellow, black, and white), one instruction sheet, and one return sheet.
How does it work?
Purchase your kit from Brucemore's website between June 15 and July 8, 2022.

Pick up your kit from the Brucemore Visitor Center on Saturday, July 23 from 10:00 AM to 4:00 PM or Sunday, July 24 from 12:00 PM to 4:00 PM.
Take your project kit home and create your masterpiece!
Return your completed tile to the Iowa Ceramics Center and Glass Studio (329 10th Ave SE, Cedar Rapids, IA 52401) anytime before August 31, 2022, and they will use their kiln to fire it.

Your pieces will be ready for pick up from the Iowa Ceramics Center and Glass Studio approximately three weeks after your drop off date. You will receive an email when your project is ready for pick up. Pieces not picked up 60 days after the drop-off date may be recycled. 
This event is held in partnership with The Iowa Ceramics Center and Glass Studio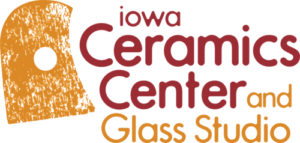 ---
A SPECIAL THANKS TO BRUCEMORE'S SUMMER SEASON SPONSORS WHO MAKE IT POSSIBLE FOR US TO SHARE THE ESTATE WITH OUR CULTURAL PARTNERS:  
$20,000+ (Presenting)
Cedar Grove Signature Fund of the Greater Cedar Rapids Community Foundation
$7,500 (Leader)
Cedar Rapids Bank & Trust
Collins Aerospace
$5,000 (Advocate)
Bankers Trust
UFG Insurance
US Bank
$2,500 (Supporter)
GreenState Credit Union
ImOn Communications
Simmons Perrine Moyer Bergman PLC
Tickets Required
View our Ticket Policy
View our COVID Policy