Embrace yer creativity! 
Ahoy Matey!  The Iowa Ceramics Center and Glass Studio will be docking at Brucemore to teach you scallywags various hand-buildin' techniques to create yer very own decorative Pirate Gnome. Create all thar pirate details, then build em' and glaze (paint) em' with colors to bring em' to life!
All projects will be created and painted (glazed) on site and then taken back to ICCGS for firing in their kilns. Projects will be approximately 4"x4" and will ready for pickup at the Iowa Ceramics Center and Glass Studio three weeks later.
And remember to get yer tickets to CROpera's modern spin on Gilbert & Sullivan's masterpiece "The Pirate of Penzance" playing June 16 – 18, 2022 at Brucemore's Peggy Boyle Whitworth Amphitheater.
Date: Sunday, June 12 2022
Admission: $35 per person
This event be held in "pirate-ship" with the Iowa Ceramics Center and Glass Studio.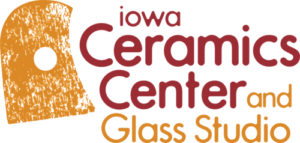 ---
IMPORTANT INFORMATION FOR YOUR PARTICIPATION
Arrival: We ask that you arrive via our main entrance, 2160 Linden Drive SE. There is on-site parking both near our Visitor Center and the mansion.
Safety: Masks are optional. Anyone who wishes to wear a mask is encouraged to do so.  View our COVID policy here.
Check-in: Please check-in at the Visitor Center. If you selected Will Call, your tickets will be available there.
Location: This event will be held outside; please dress for the weather. It will be relocated inside the Visitor Center if weather requires.
Capacity: The event is limited to 16 people per time.
Explore: Visitors are encouraged to explore the grounds before or after the event or to buy tickets for a self-guided mansion tour.
Tickets Required
View our Ticket Policy
View our COVID Policy