This Art at Brucemore class is sold out. 
---
Embrace that festive feeling!
You've heard of "Elf on the Shelf," now get ready for gnomes in your home! Brucemore is partnering with the Iowa Ceramics Center and Glass Studio for a new ceramic project just in time for the holidays. Create your very own holiday gnome from clay using various hand-building techniques. When you finish sculpting your 4″x4″ gnome, give it a personality by painting it with festive seasonally colored glaze.
This workshop will occur at Brucemore. All projects will go back to the Iowa Ceramics Center and Glass studio to be fired in their kiln. Brucemore will notify participants when their creations are ready for pick-up from the Iowa Ceramics Center and Glass Studio approximately three weeks following the class date, just in time for Santa to check his Naughty and Nice list!
---
Ticket Information
Tickets go on sale November 1, 2022. 
Date: Sunday, December 4, 2022
Time: Class begins at 10:30 a.m. (sold out) and 12:30 p.m. (sold out).
Admission: $35 per person (includes all materials and instruction)
This event is held in partnership with the Iowa Ceramics Center and Glass Studio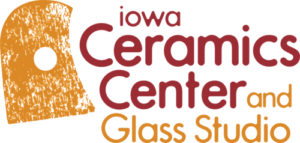 ---
IMPORTANT INFORMATION FOR YOUR PARTICIPATION
Arrival: We ask that you arrive via our main entrance, 2160 Linden Drive SE, Cedar Rapids, IA 52403 There is on-site parking both near our Visitor Center and the mansion.
Safety: Masks are not required at this time. Anyone who wishes to wear a mask is encouraged to do so.  View our full COVID policy here.
Check-in: Please check-in with Brucemore staff at the Visitor Center.
Location: This event will be held at the Visitor Center
Capacity: The event is limited to 16 people. Additional class times may be offered as ticket sales progress.
Explore: Visitors are encourage to explore Brucemore during the visit. Take a walk around the grounds, or check our events calendar to see what tours are available.


---