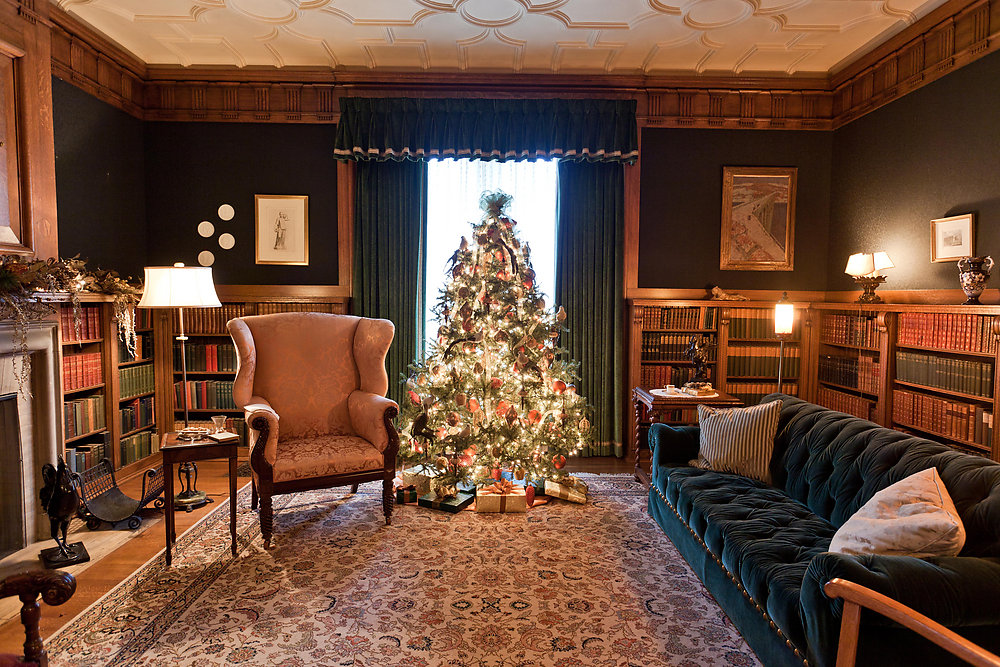 Brucemore, Iowa's only National Trust Historic Site, has been nominated for USA Today's 10Best Readers' Choice Awards in the category of Historic Holiday Home Tours. Each year a panel of individuals with expertise in travel and historic destinations selects 20 historic home tours for this competition. The top ten tours are then selected by the public through a 28-day voting period. This marks the fourth time that Brucemore has been selected for this list.
Voting for the top ten awards will conclude on Wednesday, November 29 at 10:59 am CST. People can cast their vote once per day during this period online.
The holiday season at Brucemore will open to the public the day after Thanksgiving on November 24. Visitors can expect to see the dazzling Christmas décor and historic charm that annually make Brucemore's holiday tours an annual destination for visitors. Special artifacts from Brucemore's collection will bring the story of Christmas in the early 1900s to life.
Two options will be offered this year. From November 24 through December 31, the daytime experience, A Brucemore Christmas, will be offered Thursdays through Saturdays from 10:00 AM to 3:00 PM and Sundays from 1:00 PM to 3:00 PM. These self-guided tours offer visitors the opportunity to explore three floors of the mansion filled with over a dozen Christmas trees and holiday cheer. Tickets are $15 for adults and $5 for students. From December 6 through December 7, the evening experience, Holiday Nights, will be offered Wednesdays, Thursdays, and Sundays from 5:00 PM to 7:30 PM. These tours provide visitors with a unique way to experience the magic of the Brucemore mansion at night and include access to the famous Tahitian Room and Grizzly Bar. Tickets are $18 for adults and $10 for students. Tickets may be purchased at www.brucemore.org/holidays or by calling 319-362-7375.
Visit our calendar of events to view options to visit and purchase tickets this holiday season.