The landscape remains open and new tours are being offered while the mansion is closed
Brucemore will be the second site owned by the National Trust for Historic Preservation in the United States to install a geothermal HVAC system to replace an aging boiler system in the 1886 mansion. The project aims to provide heating and cooling for the historic structure with an eye towards environmental and preservation best practices. Staff are turning programming attention towards the outdoors while the work requires the mansion to be temporarily closed to tours and other indoor events for the summer.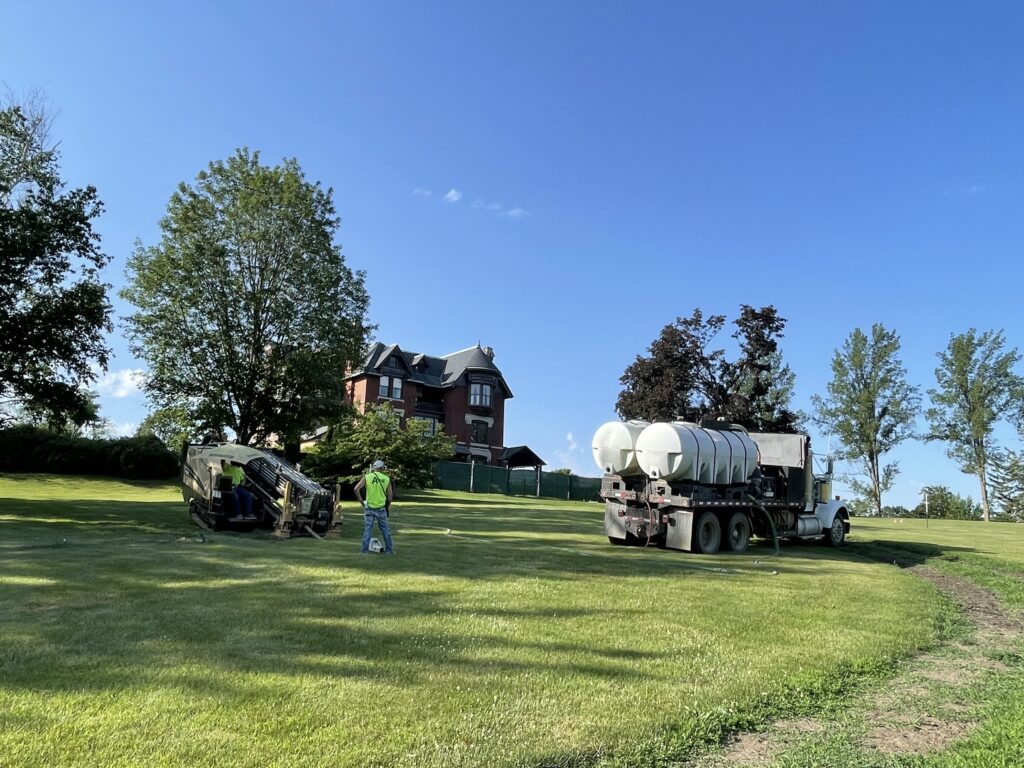 "This project addresses historic preservation, environmental sustainability, and long-term community relevance in a pioneering way that we are very proud of," said Brucemore's CEO David Janssen. "Playing the long game with historic preservation will ensure the heart of the mansion beats for decades to come."
The project requires careful planning around the interiors and artifacts housed inside. Different barriers and protections will be in place throughout the work that spans the three main floors, plus attic and basement.
"The original steam heat system from the 1880s relied on an outdated boiler and radiator technology that was inefficient, difficult to maintain, and a threat to the aging structure," said Janssen. "In bypassing and retiring the 140 year old pipes, the geothermal technology will allow us to improve environmental controls for our visitors and collection and mitigate many risks."
There are several ways people can experience and enjoy Brucemore this summer, including:
Tours of the mansion will resume in the fall and include the nationally recognized Christmas holiday season, which features seasonal décor in many rooms.
The geothermal project has received funding from the National Trust for Historic Preservation Climate Action Grant Fund and donors to Brucemore's Pride and Preservation campaign.
Donations to support ongoing efforts to care for the Brucemore estate can be made to the Preservation Fund.