Gifts From Douglas Family Descendent Provide New information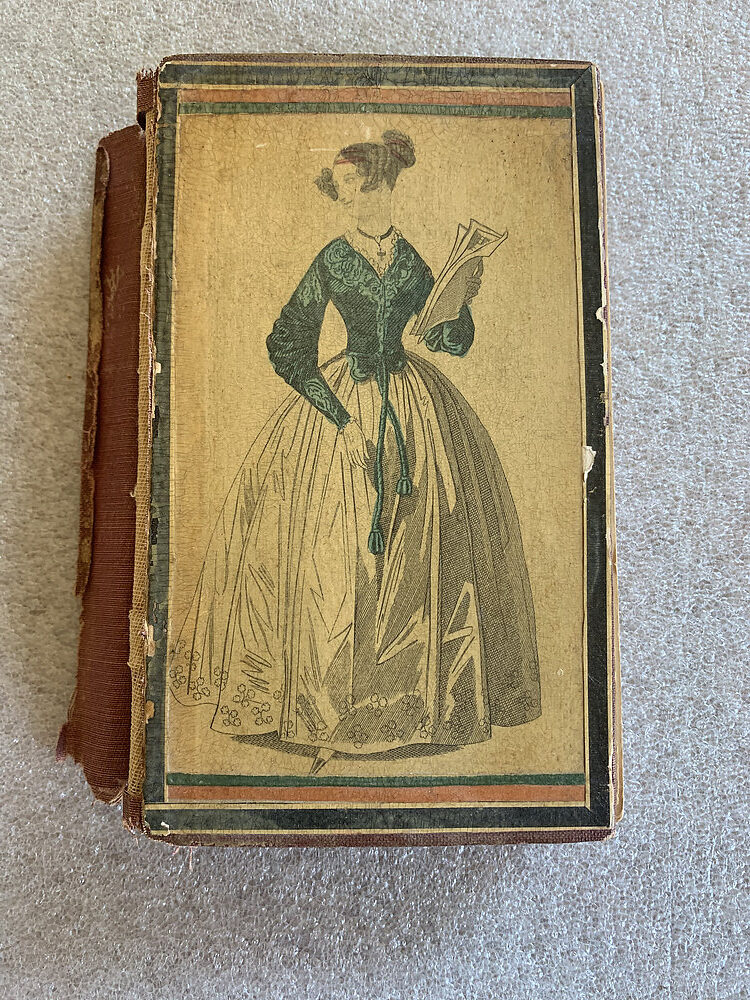 The artifacts in Brucemore's collection have a strong connection to the families who lived on the estate and the businesses they owned. Brucemore accepts only a few gifts to the collection every year because of the requirement that each piece be traceable in one of these ways.
In the fall of 2020, a descendent of Barbara, the youngest Douglas daughter, visited Brucemore and brought with her two items that she wished to donate back to Brucemore. This included two of Barbara's diaries dated from 1926 and 1938-42.
"Diaries are one of the best ways to learn about the personal lives of historic figures," said Museum Program Manager Jessica Peel-Austin. "Even if the diary author does not write about their most personal thoughts and feelings, the records of their daily activities, what they ate for a meal, and important events in their lives give historians a window into what was important to the author."
The 1926 diary supplements two other diaries written by other women in the family from that same year. Having multiple perspectives documenting their days from the same time provides a rounded view of what was occurring in the lives of the Douglas women in 1926.
Below are a few transcriptions from Barbara's 1926 diary to give you insight into the type of information that can be gleaned from this type of archival material. As context, Barbara was 18 at the time and graduated from her preparatory school, Miss Porter's School in Framingham, Conn., in the spring. It was one of the most elite finishing schools in the country and was attended by some of the most well-known socialites of the day – Barbara Hutton, Gloria Vanderbilt, and later, Jaqueline Onassis. In her diary, Barbara seemed to enjoy her musical pursuits and social activities. She contemplated where to go next. She considered going to Miss Spence's School in New York where her sisters had gone for additional schooling, but ultimately decided to attend the French School for Girls, also in New York, while she continued studying music.
Barbara is away at boarding school at Miss Porter's School in Farmington, Connecticut.
Thursday, Jan. 14, 1926

Today – classes – coasted – study hour – this evening a lecture on Russian music. At dinner Mlle. gave an elaborate discourse on necking & drinking. Mother's coming a week from Saturday. Hurray – the one bright spot in my sordid existence.

Sunday, Jan. 24, 1926

Mothers been here and gone. Never had such a divine weekend! Someone in this school is adorable! I love Mother and Danny so! I never had such fun. I'm in hell tonight however – and in love! Sickening.

Tuesday, March 9, 1926

Got very good in my ethics test but she said it was a splendid paper, so I felt better. Dancing this P.M. and we are now ready for the exhibition which is Thursday eve. Dressed up like street girls this eve and everyone agreed that I looked the toughest. Well, that's one livelihood to fall back on!

Wednesday, March 17, 1926

Vacation! Got up at the crack of dawn – were first in the dining room & on the train. Danny met us! It seems a dream being in New York. Lunched at the Park Lane – the apartment is divine with a piano & everything. Had a hair cut this P.M. & went to Miss Ethel's. Had dinner at the Bat – a lovely Italian restaurant – had ravioli. Went to the "Creaking Chair" & nearly died of fright! It was ghastly!

Saturday, March 27, 1926

Arrived in Chicago after a jolly long train ride and shopped all day after meeting Ellen & Danny. Lunch at the Woman's Athletic. Got some snappy shoes. Home at last and there is no place like it! We have new wallpaper on the 2nd & 3rd floors – a hunting scene – jolly!
With help from the descendent, staff were also able to resolve previous family gifts that had not been formally accepted into the collection, a process known as accessioning. This is a common challenge in the museum field, especially as museums often begin without a collections policy to help employees make decisions about what can be accepted by the museum. As organizations grow and professionalize, staff are often able to identify and resolve these issues.