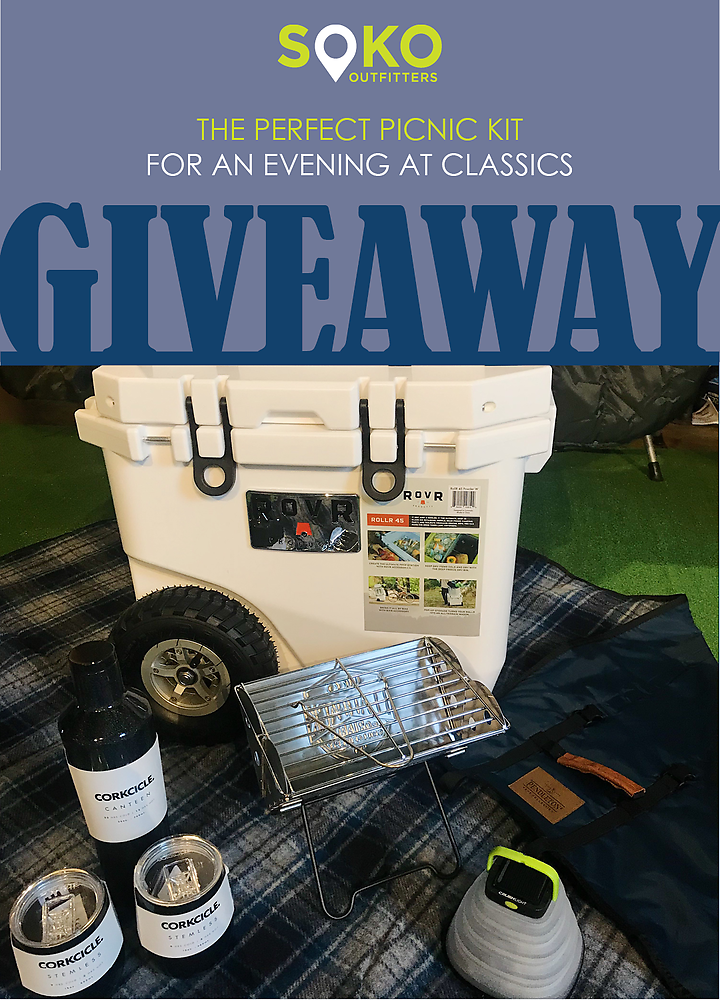 Throughout their tenancy, the Douglas family infused their home – Brucemore – with the arts. They supported and acted in a troupe that became Theatre Cedar Rapids. The eldest child, Margaret Douglas Hall, inherited her parents' estate and at the end of her life, ensured the legacy of creativity continued for the community.
This summer, the Classics at Brucemore celebrates its 24th year. More than a play performed outdoors, the Classics fully utilizes the site as the natural amphitheater provides a lush backdrop and the outdoor environment is incorporated into the action — actors emerge from the woods, get dunked in the pond, and help themselves to the audience's picnics.
Experience an evening of dinner and theater unlike any other.
In celebration of the Classics at Brucemore our friends at
Soko Outfitters
, Cedar Rapids' only Patagonia dealer, have created a picnic kit valued at over $650.
Thank you to everyone who completed the survey to win
this kit along with two tickets to any performance of the Classics at Brucemore. A winner was selected and notified on July 10 – check back for their photo with their prize pack!