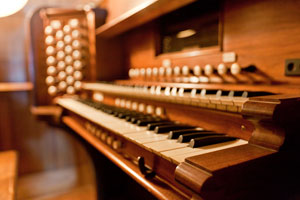 Brucemore kicked off the final phase of conservation on the rare residential 1929 Skinner Player Pipe Organ in October of 2017 with the remaining pipes leaving the site in April of 2018. Staff expect the console and all of the pipes will be returned by the end of 2018 in time for the 2018 holiday season.
The Skinner Organ Company designed, built, and installed Opus 754 for the second matriarch of Brucemore, Irene Douglas, in 1929. She joined Andrew Carnegie, Louis Comfort Tiffany, and John D. Rockefeller as owners of residential organs. Brucemore's organ is one of only 92 residential organs ever constructed by the Skinner Organ Company and one of only six that remain unaltered and in situ.
In 2013, conservator Jeff Weiler conducted a survey of the instrument, documenting the current condition of the organ and providing recommendations for future work. The survey revealed the organ was long overdue for a full restoration. Pipe organs should be restored every 50 to 60 years, and for Opus 754 to have survived for more than 80 years without restoration is a testament to the craftsmanship. The first phase was completed in 2014 with the restoration of the three-horsepower motor, direct current generator, blower room reservoir, player system relay, and pedal relay. In October 2017, the organ console and a few of the 715 pipes were removed for restoration.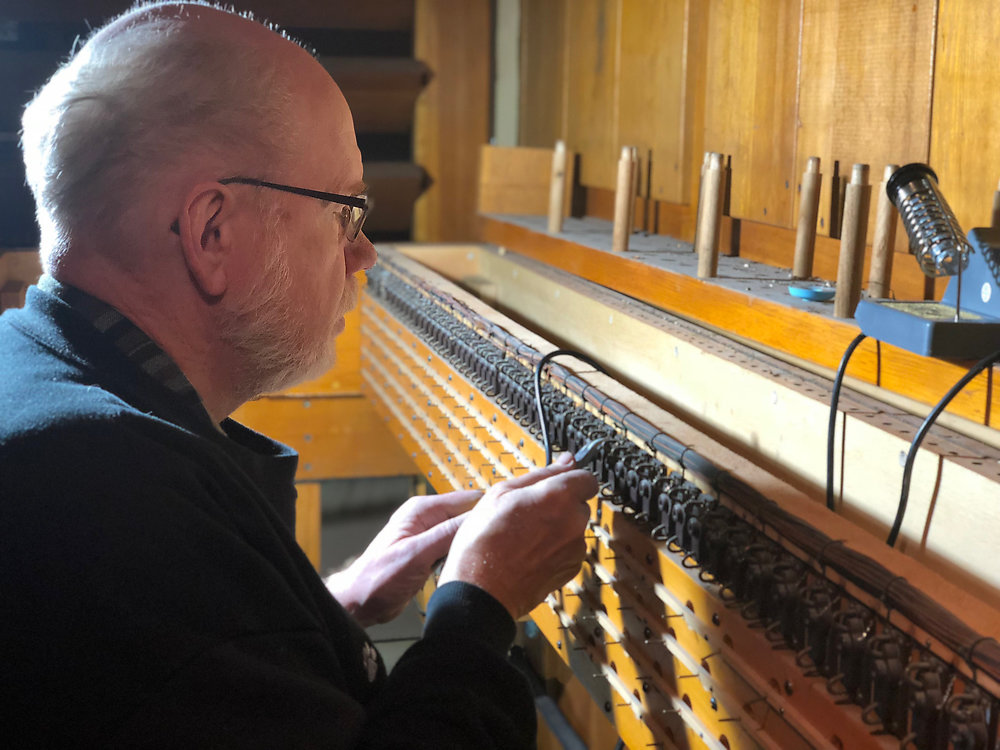 Learn more!
The Gazette's feature on the conservation update from October 13, 2017.