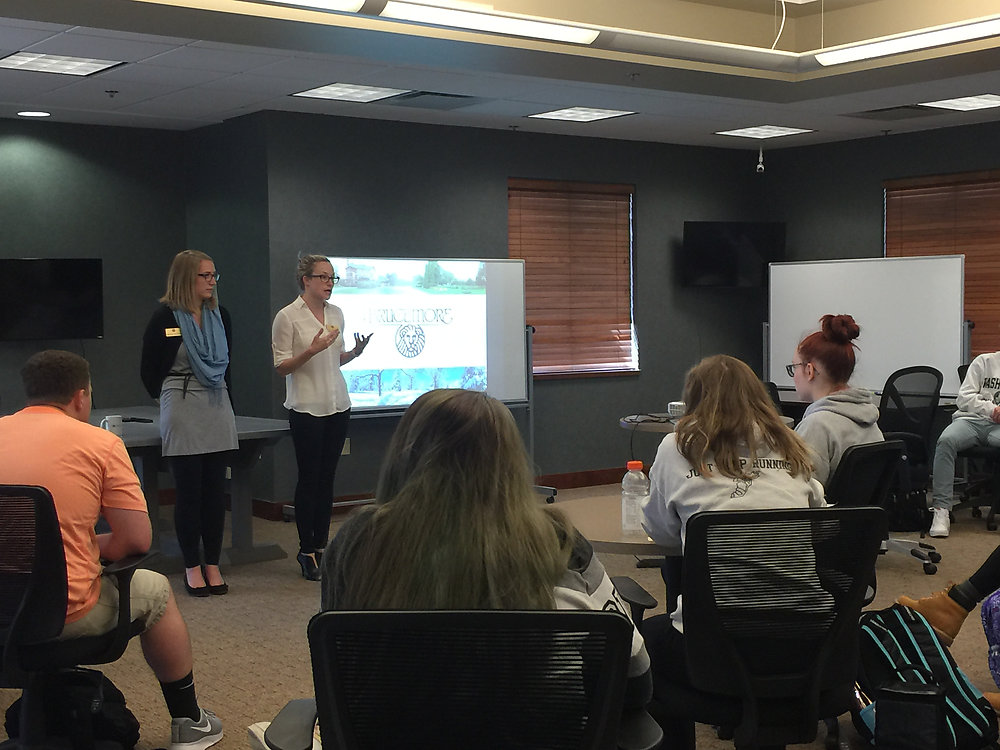 Brucemore staff pitched two project ideas to students in the Iowa Big program in September. Iowa Big is a nationally recognized educational partnership between Cedar Rapids area high schools that utilizes the community as a learning laboratory. Area organizations present real-world problems and opportunities to students who form teams with other interested students. The students are granted time and academic credit through their schools to work closely with the organizations for a semester, academic year, or more.
One project that Brucemore pitched and was selected by two teams of students centers on digitizing Brucemore's collection of Iowa Manufacturing Company materials. Founded in 1923 by Howard Hall, Iowa Manufacturing Company was a driver of industrial growth in Cedar Rapids and of the Interstate Highway system. The company played an important role in WWII, producing 80% of the rock crushing equipment that was used by Allied forces across the globe to create roads, air strips, and military bases. Iowa Manufacturing changed its name to Cedarapids, Inc., in 1985 before being purchased by Terex, Inc., in 1999.
Brucemore received the donation of photographs, documents, advertisements, scrapbooks, films, and other materials related to the company's history in 2009 when Terex, Inc. was downsizing its Cedar Rapids operation.
The goal of the project is to create an accurate, complete inventory of the Iowa Manufacturing items in Brucemore's possession that is searchable, leaves both paper and digital records, and facilitates further organization and use of the collection. The students are working under the guidance of Museum Program Manager, Jessica Peel-Austin. They are utilizing digital technology through smartphone applications for the document scanning. Peel-Austin said, "The students have shown tremendous passion and team work skills and are making great progress on making the collection a resource for Brucemore and the community."
Pictured: Staff presenting to Iowa Big students during the Partner Palooza in September.