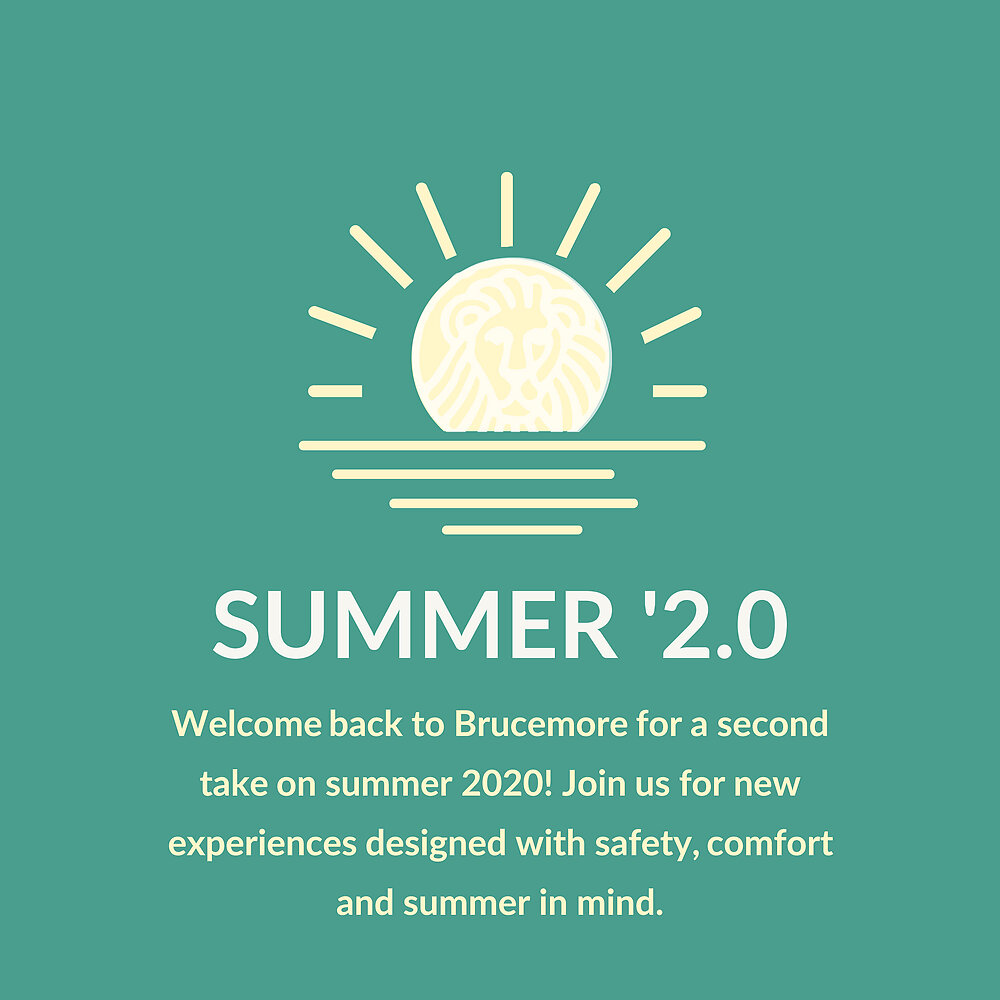 Brucemore is continuing to host these events despite damage to the property from the derecho on August 10. The first two weeks – August 13 – 16 and 20 – 23 have been postponed. Ticket holders will be contacted to reschedule. Additional dates have been added. Read the response from the Director of Community Engagement here. 
Brucemore is putting together two special shows created with safety in mind! Join us for Unforgettable & Unplugged and Hair + Product — two original shows that will give you the chance to spend the evening under the stars amidst the ambiance of the historic Carriage House. Space is extremely limited. Purchase your tickets today!
Unforgettable & Unplugged
The chill evening you've been waiting for all summer featuring music ranging from Broadway to Coffee Shop and everywhere in between. Featuring solo and ensemble performances by Jackson Bartelme, Lacie De Souza, Alicia Monee, Tim Riven, and Joe Wetrich and band Lincoln Ginsberg, Greg Kanz, and Gerard Estella.
August 13, 14, 15, 16, 7:30 p.m.  (Postponed due to derecho)
August 27*, 28, 29*, 30*, 7:30 p.m. (*Sold out)
September 10*, 11*, 12*, 7:30 p.m.(*Sold out)
Hair & Product
Sit back, sing along, dance in your seat with a flashback to an energetic evening of iconic tunes from the 70s and 80s. Featuring solo and ensemble performances by Anna Wilde, Lacie De Souza, Staisha Federick, Scott Dix, and Jared Rogers, and band Dave Nanke, Jim Coates, Jeremiah Murphy, and Gerard Estella.
August 20, 21, 22, 23, at 7:30 p.m. (Postponed due to derecho)
September 3*, 4*, 5*, 6*, at 7:30 p.m. (*Sold out)
September 17, 18*, 19*, at 7:30 p.m. (*Sold out)
Admission
$100 per table (seats up to four people)
Brucemore members receive a discount of $20 per table by logging in using the email associated with your membership when purchasing tickets. Please call (319) 362-7375 or email for assistance.
IMPORTANT INFORMATION FOR YOUR PARTICIPATION
Safety: Your safety and comfort are important to us.
During this event, you will be required to wear a face mask that covers the nose and mouth except for when you are seated at your table. Tables will be spaced at a distance of six feet from other groups. Tables may not be moved to seat multiple groups together.
If you wish to socalize with other guests, please step away from the audience seating area to a designated social area. This is important for allowing all guests a safe and comfortable experience.
Please do not visit if you have been in close contact with a confirmed case of COVID-19, are experiencing a cough, shortness of breath, or sore throat, or have experienced symptoms like a fever, a loss of taste or smell, vomiting or diarrhea or fever in the last 72 hours. View the list of symptoms from the CDC.
Hand sanitizer will be available to disinfect your hands but we also ask that you wash your hands more frequently, avoid touching your face, and practice good respiratory etiquette like sneezing into your elbow rather than into the air.
Visitors who do not respect social distancing or hand hygiene requirements may be refused service and asked to leave the site.
Performers will be at least 12 feet away from the audience when unmasked and speaking or singing.
Site Opening: The site will open at 7:00 p.m. for parking and seating.
Parking: The only gate that will open to vehicles for on-site parking is at 2160 Linden Drive SE. We ask that you arrive by 7:30 PM. (New this year, parking is not available on Dows Lane, the dead end road adjacent to Brucemore.)
Performance: This performance will last 90 minutes with a 20 minute intermission.
Seating: Seating will be around tables. Each table seats up to four people. Tables may not be moved closer together.
Food and Beverages: You are welcome to bring your own light snacks and beverages (beer and wine allowed) to enjoy in the performance venue beginning as early as 7:00 p.m. or throughout the show. Snacks will not be provided nor available for sale. Sharing snacks across tables will not be allowed.
Pets: Pets are not allowed, excluding service animals.
Weather: The event occurs fully outdoors and may be held in light rain.
Ticket policies: Ticket sales are generally non-refundable and support Brucemore's mission as an non-profit organization. Exceptions may be requested for cases of illness or exposure to illness (see Safety above). A request to transfer the value of unused tickets into a tax-deductible contribution in support of Brucemore's mission may be made up to 24 hours prior to the program or to exchange the value of the tickets to a different date or time of the same program, subject to availability. Other policies may vary. Click here to read more.
*Brucemore continues to monitor available information and recommendations from the CDC and State of Iowa related to the spread of Coronovirus (COVID-19), and adapts plans as necessary to follow these recommendations. Decisions will be made to ensure the safety of performers, audience members, and employees.