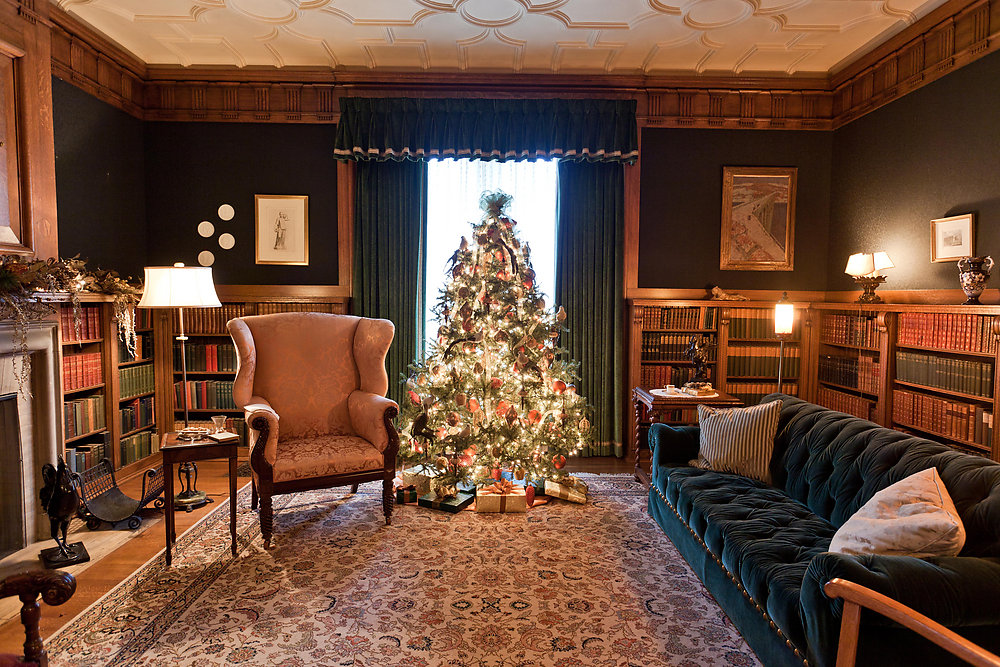 Brucemore, Iowa's only National Trust Historic Site, has received national recognition in the top 10 "Best Holiday Historic Home Tours" across the country in USA Today's 10Best Readers' Choice Awards. This recognition follows Brucemore having been handpicked by the 10Best local experts as one of the top 20 historic houses with online voting throughout October.
"Being recognized as one of the top historic holiday home tours is an incredible honor," said Director of Community Engagement Tara Richards. "We are competing against other magnificent sites across the country. We are extremely grateful to be part of a community that supports and participates in our mission."
Annually, Brucemore provides the opportunity for visitors to celebrate the season beginning the day after Thanksgiving through New Year's Eve through special seasonal programming. This year, visitors can enjoy the seasonal splendor of multiple floors of the 1880s mansion, including 13 glowing trees, a dining room set for Christmas dinner, the lush garland adornment of the grand staircase, and other holiday cheer. Special artifacts from Brucemore's collection are on display to help bring the story of Christmas in the early 1900s to life.